Fashion
Decoration Trends 2023: 3 Inspirational Home Decor Ideas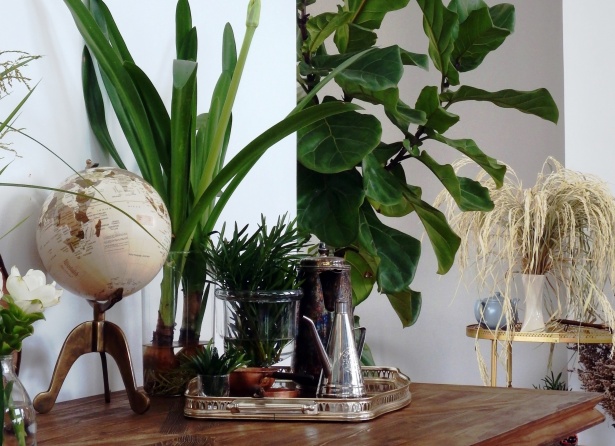 A new year begins and with it comes predictions of trends for the new season, also in terms of decoration and interior design. In this task, the IKEA novelties serve to point out ideas, as well as to take the pulse of the aesthetic paths taken by home trends, which we have experienced intensely in recent years. If you have felt for some time that there are spaces in your home that would benefit from a good decorative turn, but this is not the time for you to start reforms, pay attention to the ideas that we present to you. Not only will they be important decorative keys in 2023, but they're affordable enough for that gentle yet effective makeover you're hoping to bring into your home.
Order at Home
Order at home also understood for interior design purposes, implies having two variables very clear, what we want to show and, therefore, what not. This healing work with which we select special, unique objects that we want to highlight in the composition of the space (pieces of crafts, photographs, plants) is just as important as taking advantage of effective storage solutions. It is about controlling the narrative also at a spatial level, so that nothing is out of place. A study carried out by the General Council of Psychology in Spain together with IKEA determines that "a higher level of order in the home is associated with greater well-being and happiness and with less feeling of loneliness". Although the greatest gurus of order have recognized how difficult it is to achieve it under the daily rhythm, it is true that there are storage tricks that can help us. Introducing a drawer in the lower part of the shelves can be a solution to find a place for those toys that wander non-stop around the room, or perhaps opt for a sofa with storage space under the seat.
Details and Color to Elevate Spaces
It is true, we come from several seasons betting everything on neutral tones and natural fibers for that same reason it is time for your house to acquire a little color. Brilliant details, saturated tones and maxi prints take over the space to give resounding expressions of personality. If you want to start small before deciding to paint walls, we recommend that you start with the duvet cover. The power of textiles when it comes to transmitting moods and aesthetic intentions is unstoppable. A set of cushion covers, and some more subtle details can be the best allies when it comes to elevating the space and aspiring to that sensation of luxury and comfort that we see in our favorite decoration headboards, and that take us to Italian movies o the sixties. In the words of Lisa Bengtsson, designer for IKEA: "I want to spread the joy of prints. I believe that expressive colors and prints feed the soul and make us all happier." So let's give ourselves that opportunity for color and happiness.
A Room to Live it
The living room deserves to be claimed again as the space in which we spend the most time awake in our homes. It is also the one where we live the most and live together, for this reason, that it is welcoming and that it is for us is once again a priority. We are looking for a personalized space that tells something about who we are and, most importantly, in which we feel comfortable. A space in which to spend many hours is not boring, in which various activities can be carried out and makes you feel that, in short, you are at home. The use of color and carefully designed objects become the best tool to create your own style. Points of light or special lamps strategically placed to delimit the space, plants, pieces of art and color in the elements that used to opt for more neutral tones. A set of cushions with different patterns and textures enrich and stylize the space. Introduce elements such as special flowerpots like the new one, in two colors, unique objects for the walls, rugs that give a cozy look to the room, or pieces of art by your favorite artists. No one better than you to decide how to narrate this space.
This article was originally published on Vogue Spain