Sports
Mom Of Woman In Urban Meyer Video Speaks Out: 'It's Ruining Her Life'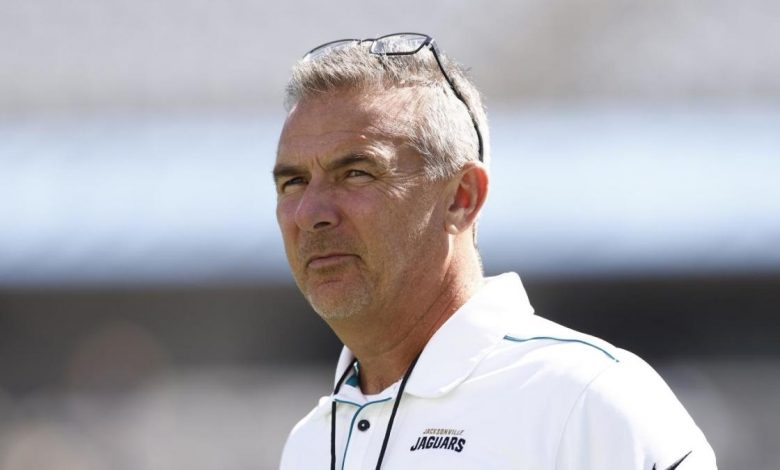 ibtimes– The mother of the 24-year-old woman in the now-viral bar video of Jacksonville Jaguars coach Urban Meyer said she is worried about her daughter's wellbeing and future.
Meyer, 57, came under fire this week after the release of a video that showed an unidentified woman, who was not his wife, dancing close to him while his hands appeared to touch her backside.
The viral video was taken at Meyer's bar and restaurant in Columbus, Ohio, where he went after the Jaguars' loss to the Cincinnati Bengals last week rather than return to Jacksonville.
While Meyer has since apologized for his actions at the bar, the mother of the woman in the footage is concerned about her daughter's emotional status amid the scandal.
"(She) can't even go anywhere. It's ruining her life is what it's doing," the mother, whose identity was not released, told USA Today. "I'm worried for her emotional status right now."
The outlet also did not disclose the identity of the woman due to the backlash sparked by the footage. However, she is an employee of marketing company New Horizon Media Group, which has since launched an internal investigation into the matter.
The mother said she hopes that her daughter would not lose her job as a result of the controversy as the 24-year-old "just bought a house."
Brian Duncan, an attorney representing New Horizon Media Group, told USA Today that the company is not in a position "to make any determination as to her (employment) status." He confirmed that the woman is working for the company during the investigation.
The marketing company, through the lawyer, stated that it had no prior issues with the woman, describing her as "a very solid asset."
The lawyer said that New Horizon is conducting an internal investigation to determine if the video had any impact on the company and that it will proceed accordingly.
Duncan said there is no knowledge that Meyer and the woman had a previous relationship despite New Horizon having done work for Urban Chophouse, a joint venture between the Jaguars coach and an Ohio restaurateur.
While addressing the media Monday, Meyer said he apologized to his players and fellow coaches. "I just apologized to the team and staff for being a distraction. Just stupid, and so I explained everything that happened and owned it. Just stupid. Should not have put myself in that kind of position," Meyer said.
Addressing the scandal, Meyer's wife Shelley thanked her followers who supported her but said she was deleting her Twitter account.
"We all make mistakes. We are all sinners. If you think you aren't? Then cast the first stone," she wrote.
Meyer's daughter Gigi, meanwhile, defended her father, claiming that their family has moved on from the controversy.
"We're moving on and life is good. We are blessed. I have the most incredible family in the entire world," Gigi said on Instagram.