Europe
Covid: King Felipe of Spain in quarantine after contact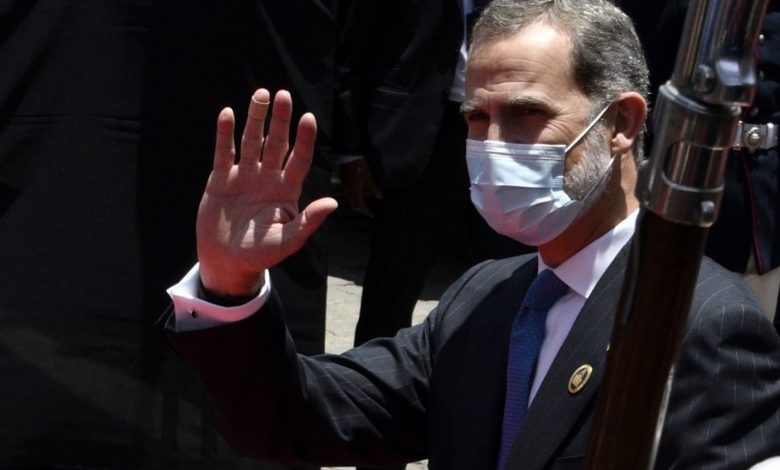 bbc– Spain's King Felipe VI has begun ten days of quarantine after coming into contact with a person who tested positive for coronavirus.
Palace sources say the king, 52, was in "close contact" with the individual on Sunday, but gave no further details.
The monarch's wife and the couple's two daughters will continue their activities as normal.
Spain has recorded nearly 1.6 million cases and 43,131 deaths since the pandemic began.
Tracking the global pandemic: Where has been hit hardest?
WHO: Europe faces 'six tough months' of pandemic
Poor must not get 'trampled' in vaccine race – WHO
Last week, the World Health Organization warned that Europe, which is once again at the centre of the pandemic, faced a "tough" six months ahead.
However, recent results from a number of vaccine trials have given hope and on Tuesday the Spanish government is due to meet to discuss plans to vaccinate the population.
Last week, Prime Minister Pedro Sánchez said the country hoped to offer the vaccine to "a very substantial part" of its population within the first half of 2021.
What's happening elsewhere in Europe?
On Monday, Italy became the second European country after the UK to pass 50,000 coronavirus deaths
Russia reached a new record number of daily infections, with more than 25,000 announced on Monday
In Sweden, new stricter measures were introduced banning gatherings of more than eight people in public, following a rise in cases and deaths. Unlike most other European countries, the Swedish government did not introduce a nationwide lockdown, and instead called on citizens to follow social distancing voluntarily.