Australia
White Rock Minerals securing partner to help take Mt Carrington Gold-Silver Project along path towards production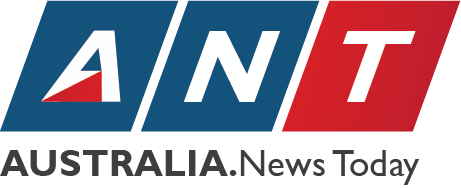 White Rock Minerals Ltd (ASX:WRM) has signed a non-binding Term Sheet with Koala Metals Pty Ltd which will see the parties work together to form an unincorporated joint venture to advance the Mt Carrington Gold-Silver Project in NSW.
The agreement will see White Rock and the private company work through the regulatory approvals process with the aim of bringing the project into production.
If a JV is formed, the parties will work through a definitive feasibility study, complete the environmental permitting and community consultation, and seek development consent from the NSW Government.
In right commodities[hhmc]

White Rock managing director and CEO Matt Gill told Proactive that White Rock was floated on the Mt Carrington asset and while small, it was in the right commodities (precious metals) and was forecast to deliver significant cash flow once in production.
He said it had previously been estimated that the project could produce approximately 35,000 ounces of gold per annum, with silver production potentially to follow.
The intended terms of a JV would include that WRM is free carried through the DFS and permitting stage, that Koala Metals funds the Mt Carrington care and maintenance obligations also, and WRM would receive certain cash payments on the way.
Extensive experience[hhmc]

Gill said: "White Rock is extremely pleased to partner with Koala Metals, a company set up to target quality gold and silver projects with near-term development opportunities.
"The Koala Metals management team have extensive industry experience spanning project funding, geology, processing plant design and construction and mine operations, and we believe possess the key requirements to advance and develop the Mt Carrington project."
However, as the Term Sheet is non-binding, there is no guarantee that any transaction will eventuate.
Term Sheet specifics[hhmc]

Key terms include:
On completion of the DFS and EIS, and with a budget of around A$5 million, Koala Metals would earn 30% of the Mt Carrington asset (Stage 1);
On achieving FID, Koala Metals would advance to 51% with a further A$1.5 million budgeted during this stage for extension drilling and upside studies (Stage 2);
Koala Metals can exercise an option and move from 51% to 70% by paying White Rock A$12.5 million subject to the gold price exceeding AUD $2,600/ounces in the preceding 6 months (Stage 3); and
Development of the project into production would occur along JV ownership lines (Stage 4);
Additionally, Koala Metals will be responsible for keeping the tenements in good standing and funding all of the site care and maintenance costs until Stage 2 is complete and White Rock will receive three non-refundable staged cash payments totalling $1 million as the project advances through the first two stages.
"Unlocking asset value"[hhmc]

Gill said: "Securing a quality partner to advance Mt Carrington is a key step in White Rock's strategy to unlock the value in our three projects; thRead More – Source
[contf]
[contfnew]

[contfnewc]
[contfnewc]