Australia
S&P/ASX 200 marks fourth straight day of meagre gains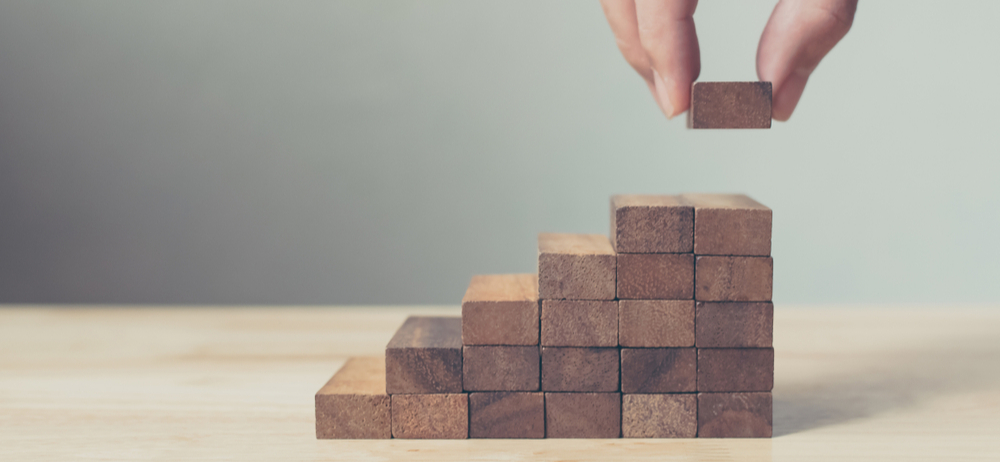 S&P/ASX 200 (INDEXASX:XJO) closed 11.3 points or 0.19% higher on Wednesday for its fourth straight session of gains – but the run has only added 29.2 points.
Materials, health and tech stocks improved while financials, energy and industrials underperformed.
Gold miners were among the big gainers following the price of the precious metal hitting 7-year highs.
Evolution Mining (ASX:EVN) and Northern Star (ASX:NST) saw some of the biggest moves, rising 6.6% and 4.9% respectively.
Skilled job vacancies in May rose as expected but it will be important to track trends in the job market over the next month before the expected decision on extending JobKeeper and JobSeeker arrangements.
At this stage an extension would appear warranted to ensure that rising economic momentum is not lost.
COVID-19 update[hhmc]

Leading US infectious disease expert Dr. Anthony Fauci told lawmakers on Tuesday that parts of the U.S. are beginning to see a "disturbing surge" in coronavirus infections.
He said that doctors are seeing "more and more" complications with COVID-19 in young people.
The comment came as more young people are ignoring social distancing measures and testing positive.
Top gainers[hhmc]

Top gainers on the ASX today include Brookside Energy Ltd (ASX:BRK) (+20.00%), Alkane Resources Limited (ASX:ALK) (+11.32%), Artemis Resources Ltd (ASX:ARV) (+14.75%), De Grey Mining Limited (ASX:DEG) (+24.63%), Emmerson Resources Limited (ASX:ERM) (+9.09%) and Great Boulder Resources Ltd (ASX:GBR) (+25.00%).
Proactive news headlines:
Aeris Resources completes retail component of $40 million entitlement offer[hhmc]

Aeris Resources Ltd (ASX:AIS) has completed the $2.59 million retail component of its 2.02 for 1 accelerated pro-rata entitlement offer which has raised $40 million. The retail entitlement offer received strong support from existing shareholders, with a total of more than 86 million applications received for almost A$2.59 million, representing a take-up rate of about 26%.
Kingston Resources moves to full ownership of Misima Gold Project in PNG[hhmc]

Kingston Resources Ltd (ASX:KSN) (FRA:RZZ) has bought Pan Pacific Copper Co Ltds (PPC) 19% interest in the 3.2-million-ounce Misima Gold Project in Papua New Guinea, extending its ownership to 100%. Under the sales purchase agreement, which was agreed and executed with its joint venture partner, Kingston will pay $2 million for the additional stake in two tranches.
Opyl completes $730,000 placement to build team and advance new business contracts[hhmc]

Opyl Ltd (ASX:OPL) has completed the placement of 7.3 million shares at a price of 10 cents per share to raise $730,000 before costs. Funds raised will provide the company with funding for working capital to build its team ahead of further expansion with new business contracts.
Havilah Resources enhances open pit starter mine potential with more high-grade gold hits[hhmc]

Havilah Resources Ltd (ASX:HAV) (FRA:FWL) is higher after revealing further positive results from the West Kalkaroo Gold Project within the broader Kalkaroo project in South Australias northeast, including up to 65 metres at 1.2 g/t from 77 metres. The results come from an ongoing shallow gold resource drilling program aimed at defining a gold resource as the company investigates a gold-only starter open pit operation.
Technology Metals strengthens alliance with world-leading kiln manufacturer FLSMIDTH[hhmc]

Technology Metals Australia Ltd (ASX:TMT) has signified its determination to develop the Gabanintha Vanadium Project (GVP) in WA through a strengthened alliance with leading kiln manufacturer FLSMIDTH, also reducing project risk. The Danish company with almost 11,700 employees worldwide has been selected by TMT under a binding Notice of Award (NoA) as preferred supplier of the key roasting kiln section for the Gabanintha processing plant.
Nanoveu shares up following Singapore antiviral protection distribution agreement[hhmc]

Nanoveu Ltd (ASX:NVU) shares have climbed after executing an exclusive agreement with AIBI Pte Ltd to distribute its antiviral protection technology in Singapore. Under the terms of the agreement, AIBI will incorporate the Nanoveu technology into a new range of gym and home exercise equipment to be distributed to businesses throughout Singapore.
AVZ Minerals calls tenders for US$300 million of Manono pre-mining infrastructure contracts[hhmc]

AVZ Minerals Ltd (ASX:AVZ) has further advanced its plans to develop the Manono Lithium and Tin Project in the Democratic Republic of Congo (DRC) by advertising tenders for a raft of pre-mining infrastructure packages. The tenders – which will be awarded once AVZ makes a Final Investment Decision to mine the Manono Project – are estimated to be collectively worth about US$300 million.
PolarX opens share purchase plan to raise a further $1 million[hhmc]

PolarX Ltd (ASX:PXX) has opened a share purchase plan (SPP) to raise up to $1 million after completing a placement to raise around $3.76 million. Funds from the capital raising will be used for drilling at the Zackly East gold-copper skarn within its Alaska Range Project in the U state of Alaska.
Bellevue Gold at record high after tests return high recoveries, support underground re-entry[hhmc]

Bellevue Gold Ltd (ASX:Read More – Source
[contf]
[contfnew]

[contfnewc]
[contfnewc]