Sports
Coaches fire back at 'immature' protest from A-League referees
The representative body of A-League coaches has slammed a planned protest by referees this weekend as "immature" and says match officials must act with the same respect they are demanding to be treated with.
Referees will cover the #Respect hashtag on the sleeves of their shirts this round in response to Football Federation Australia's decision not to take any action against Wellington Phoenix coach Mark Rudan for his comments criticising an official.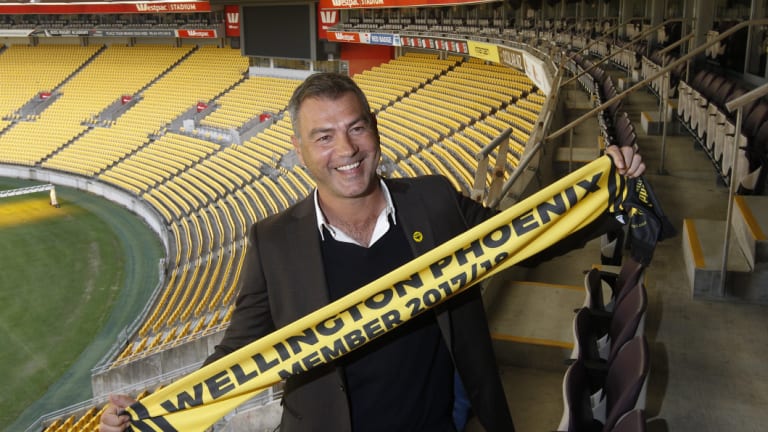 Rudan said, among other things, that referee Adam Kersey had "completely killed" the Phoenix's chances of winning their 1-1 draw with Perth Glory two weeks ago following a controversial red card issued to Ryan Lowry after a VAR intervention.
Professional Football Referees Association president Strebre Delovski said Rudan's remarks were a "form of bullying" and that FFA's silence had prompted them to take a stand.
Advertisement
Football Coaches Australia (FCA) fired back on Friday, saying Rudan had explained his remarks to FFA's director of referees Ben Wilson and that the matter was considered closed.
A spokesperson for FCA acknowledged that the passion of coaches can occasionally spill over but said they were "very disappointed" to learn the referees intended to protest.
"FCA believes that such action is overtly provocative and serves to undermine respect, rather than foster it. It is also an unnecessarily immature act, expressly directed towards one of our members," the spokesperson said. "We urge the PFRA reconsider their stance and opt for a more proactive and considered position should they seek to build more productive relationships with the rest of the football community going forward.
"We acknowledge that relations between coaches and referees have been regularly strained in the A-League as a result of the competitive pressures placed on coaches and the difficult job of being a referee.
"We are firm believers that all stakeholders in the football community should increase their levels of respect towards referees. It is not only the responsibility of coaches, but players, administrators and fans alike.
"But we also request that referees act with the same level of respect towards the rest of the games stakeholders."
Vince is a sports reporter for The Sydney Morning Herald.
Most Viewed in Sport
[contf] [contfnew]
[contfnewc] [contfnewc]