Middle East
Israel looks to deport Palestinian-American author detained at airport
Susan Abulhawa was scheduled to participate in a Palestinian literary festival (Wikimedia Commons/Decltype)
Israeli authorities are intending to deport prominent Palestinian-American writer Susan Abulhawa, who has been held since Thursday at Ben Gurion airport. Abulhawa was set to participate in a Palestinian literary festival.
Mahmoud Muna, a coordinator for the Kalimat Palestinian Literature Festival, confirmed to Middle East Eye that Abulhawa was taken aside and interrogated upon arrival at the Tel Aviv airport, only to be informed that she was being denied entry because she had not applied for a visa ahead of her trip.
"They were planning to deport her at 10pm last night, but we had a lawyer appeal," Muna said, adding that an Israeli judge upheld the decision on Friday morning, and ruled that Abulhawa be sent back at 10pm that same day.
Muna confirmed that Abulhawa had decided to appeal the decision in front of the Israeli High Court.
Citizens of the United States, as well as almost 100 other countries, are generally exempt from applying for tourist visas for Israel.
According to Israeli newspaper Haaretz, the Israeli Immigration and Border Authority said Abulhawa had been informed during her last visit to the West Bank that she would have to arrange any further travel to Israel or the occupied Palestinian territory in advance.
MEE has contacted the Israeli interior ministry for comment, including on whether Abulhawa had received written notice in 2015 of the new procedures she would be requested to follow.
Abulhawa, who is well-known for her book Mornings in Jenin, was set to play a "major part" in the Kalimat festival, Muna said, including speaking at a number of events and leading writing workshops over the course of five days across Jerusalem, the occupied West Bank and in the city of Haifa in Israel. The festival begins on Saturday.
Susan Abulhawa is an important and internationally bestselling Palestinian writer whose novels uniquely and powerfully portray the history and plight of her country

– Alexandra Pringle, Abulhawa's publisher
For Muna, the decision to prohibit entry to the author was politically motivated.
Abulhawa has been a vocal supporter of the Palestinian cause and of the Boycott, Divestment and Sanctions (BDS) movement against the Israeli occupation.
"They are hiding behind the procedural aspect, which might be a new method they [Israeli authorities] might be using now instead of the political aspects," Muna said.
Her publisher, Bloomsbury's editor-in-chief Alexandra Pringle, called for Abulhawa to be allowed to participate in the literary festival.
"Susan Abulhawa is an important and internationally bestselling Palestinian writer whose novels uniquely and powerfully portray the history and plight of her country," Pringle said.
"As her publisher and friend I am appalled that she should be denied by the Israeli authorities entry to her homeland, thereby denying her and her many readers the opportunity to meet and talk."
Arbitrary and intentionally opaque
Rights advocates have long denounced Israeli immigration restrictions, arguing that such processes are often arbitrary and intentionally opaque to prevent Palestinians and pro-Palestinian foreigners from accessing Israel and the occupied Palestinian territories.
In the past several years, Israeli authorities have increased efforts to fight BDS. A 2011 law paved the way for lawsuits to be levied against individuals and entities, whether Israeli or foreign, pushing forward a boycott of Israel.
In 2017, Israels parliament, the Knesset, passed a law allowing authorities to ban entry into Israel – and by extension all occupied Palestinian territory, as its borders fall under Israeli control – to foreigners deemed to be activists in support of BDS.
READ MORE ►
In October, a ministerial committee reportedly began discussing a new bill, which if passed into law could subject BDS activists to prison sentences of up to seven years.
Since the passage of the 2017 law, a number of prominent figures alleged to support BDS – and untold more anonymous individuals – have been detained or denied entry at Ben Gurion international airport and border crossings with Jordan.
Last month, a US citizen of Palestinian origin, Lara Alqasem, was detained for over two weeks by Israeli authorities, who denied her entry despite her having obtained a visa to study at Hebrew University. The denial came because of her alleged support of the BDS movement.
Alqasem appealed her case to the Israeli Supreme Court, which ruled to allow her into the country.
Launched by 170 Palestinian civil society groups in 2005, the BDS movement seeks to pressure Israel to end its occupation of the Palestinian territories, ensure equal rights for Palestinian citizens of the state, and allow the return of Palestinian refugees.
BDS supporters say their tactics can push Israel to comply with international law, drawing comparisons with the successful international boycott campaign against the apartheid government in South Africa.
[contf]
[contfnew]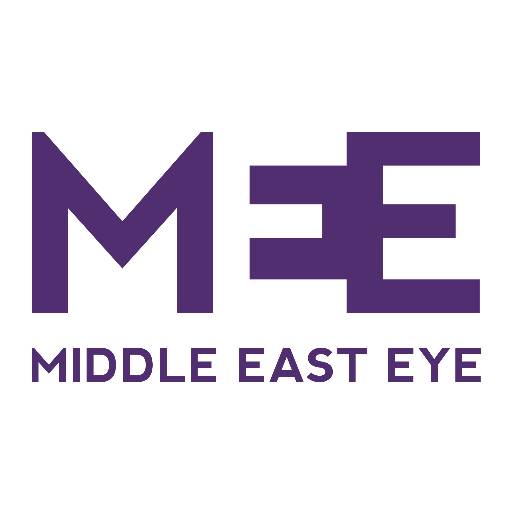 [contfnewc]
[contfnewc]