Sports
Starc takes pickle juice to stop cramps
Mitchell Starc has assuaged doubts over his fitness and revealed the contents of the elixir that helped him overcome debilitating cramps: pickle juice.
The fast bowler suffered cramps in both his calves and groins on day one in Australia's first Test against Pakistan in Dubai.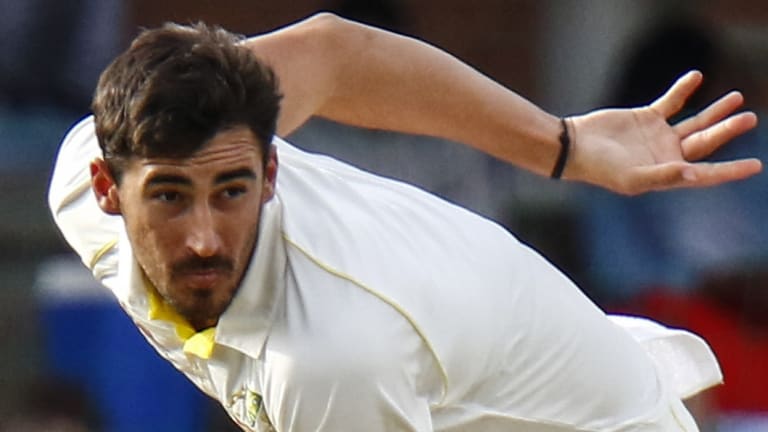 Starc took the ball in the second over of Monday's play and bowled five overs, a welcome sight for the Australians after he battled in the punishing Dubai heat late on Sunday.
The left-armer sent a scare through the Australian camp when he grabbed at his groin during his final spell and then collapsed with cramp in his second-last over before returning for one last crack at nightwatchman Mohammad Abbas.
"There was a lot of pickle juice," Starc said before play on Monday.
Advertisement
"Travis Head looked after me. He had a couple of bottles in his pocket for me. It's only come in in recent times I think but it's supposed to help stop the cramps coming on.
"Unfortunately they were already coming on for me so it was trying to (shorten) it a little bit. Cramps in both the calves and the groins wasn't fun but a good night's sleep and some rest and hopefully some wickets this morning."
Pakistan resumed at 3-255 on day two and were 4-329 at lunch after Peter Siddle clean-bowled Abbas (one).
Australia finished strongly on Sunday, taking three wickets and slowing Pakistan's run rate after the hosts cruised through the first two sessions on the back of a 205-run opening partnership between Mohammad Hafeez (126) and Imam-ul-Haq (76).
"It was a bit of a struggle and a bit of a fight on our hands," Starc said.
"But I think the way we came back in that last session, (to get) some late rewards and restrict the scoring was what we were after on a pretty docile wicket."
AAP