Fashion
Mum makes Crazy Rich Asians-inspired dress for five-year-old to embrace her heritage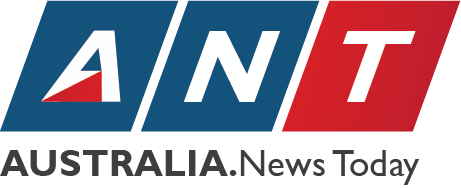 Asian Americans and generally those around the world are feeling seen since the release of blockbuster Crazy Rich Asians.
Thats because one of the very few major studio films with a protagonist of Asian origin and one that doesnt pander to usual stereotypes.
Ha Truong is an Asian American who watched the film on opening day with her family.
She was so inspired by it, particularly lead actress Constance Wu, that she made a DIY dress imitating the actresss one for her five-year-old daughter Liv.
The Miami-based blogger got creative and made a replica of the blue Marchesa gown worn in the film.
Advertisement
Advertisement
Ha, originally from Vietnam, shared why the film had such an impact on their lives.
When Liv was in preschool, her classmates would ask her if shes Chinese, she wrote on her Instagram.
Shed come home asking if everyone (Asian) is Chinese; shes Vietnamese and Thai.
She didnt "see" herself at school and her peers didnt see her.
The mummy and daughter duo have been excited to watch the film and Ha revealed Liv has been trying to watch it nonstop.
Theyve also both found a role model in Constance whose words have become a source of inspiration.
When Liv put on this dress, it gave her a spark, Ha added.
She calls out for me at random now and will say (Constances quote) "immigrant stories are stories of dreams, of love, of sacrifice, of courage, of honour".
Liv got to see a reflection of her heritage, Ha told Teen Vogue.
Advertisement
Advertisement
She gets to see someone who worked hard and persevered to get to where she is. She gets to see someone whos making her mark on the world. Constance is opening windows and doors for little girls, like Liv, to dream bigger.
Being an Asian American, often times, you dont see that Asian part of yourself in America, and neither do your peers. Crazy Rich Asians is proof that representation matters.
Its refreshing to see someone on the big screen my daughter and my son can relate to. So many stories havent been told — and hopefully, this means more to come.
Crazy Rich Asians will be out in UK cinemas on 14 September
MORE: K-pop star Eric Nam buys out Atlanta screening of Crazy Rich Asians because we are important
MORE: Meet the Muslim women breaking boundaries in sports, comedy, dance, and modelling
MORE: As a child I fell in love with Elvis. Ive dedicated my life to impersonating him
Advertisement
Advertisement