Sports
Tigers strategy? Give it a rest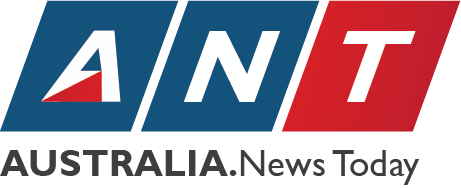 When Damien Hardwick was early in his tenure at Tigerland, there was a view that Richmond borrowed extensively from Hawthorn, where "Dimma" had cut his coaching teeth alongside his close friend Alastair Clarkson.
Lately, though, the influence of Hawthorn's greatest contemporary rival, Geelong, has been more evident at Punt Road.
The Tigers followed a similar model to the Cats, exactly a decade later, when they completed their review during the Annus Horribilis Tigris of 2016. Like Geelong in late 2006, they retained the coach while changing his support staff, hired Neil Balme as football boss and created a different dynamic within a more united and selfless playing group.
Last year Richmond was what I would call an "insurgent" premier. Like the Doggies 12 months earlier, Tigers came from the clouds, with little warning and developed incredible momentum late in the season. Much of Richmond's momentum came from having the same group of players each week for 10-11 weeks.
This year's Richmond is an entirely different proposition. Insurgents have become the establishment. They're the top seed, the incumbents, and whereas last year the Tigers were still trying to secure a finals spot with four or five games left – and had to win the last game to make top four – it would take an epic disaster for them to miss the top four this time.
Advertisement
They won't say it, but there's a huge difference in how you manage your team when you know that, unless there's a rash of injuries or an attack of hyper hubris (can't see the latter), you will make the top four and will "only" have to win two finals to play off.
Richmond is far enough ahead of the pack that it's far from clear who shapes as its major danger. The Tiges are the only club I'm completely confident will reach the top four; there are doubts on all others. One may become a gathering storm, as the Tiges did, but the position of challenger to the title appears wide open.
Richmond's greatest threat is no longer Richmond, either. At this point the biggest potential impediment to another premiership is the loss of key players to injuries/suspension.
How do the Tigers protect their hard-won, advantaged position, as if it was a high-yielding financial asset? We saw a hint of their likely approach when they played Fremantle without Trent Cotchin.
The skipper could have played. Had the game been a final, undoubtedly he would have led them down the race. But he was sore and Hardwick, Balme and the match committee – advised by their medico/conditioning complex – decided to manage the captain, who had a week off.
Here, we come to the Geelong model that the Tigers have in mind.
In 2011, as Collingwood was braining teams every week, the Cats – at the urging of Chris Scott – made the inspired decision to periodically rest key players throughout the home-and-away season; they did so in the knowledge that they would win their 17-18 games (19 as it happened) and that they had to be prepared as Bart Cummings would prepare a stayer for the Melbourne Cup – to peak when the silverware was on the line.
When the Cats won the 2011 flag, over-running a banged-up and less cohesive Collingwood (which had internal strife due to the coaching handover), they set an extraordinary new record: not one player had played all 25 games.
Richmond of 2018 differs from those Cats in that it has fewer veterans in the 30-plus category. The age of key players – for example Corey Enright, Cameron Ling, Brad Ottens, Matthew Scarlett, Paul Chapman – was a key consideration for Geelong in 2011.
But the Tigers would struggle to repeat if any two of Dustin Martin, Alex Rance, Jack Riewoldt, Cotchin and (a new addition to this "can't-afford-to-lose" group) Toby Nankervis are grounded during the finals.
Nankervis, actually, is the player for whom the club has the least positional cover. Thus, I expect that, some time in the coming home-and-away weeks, the ruckman will be quietly sat down and rested.
Riewoldt is another player who should be given a week or two off, despite his remarkable durability. The same could even apply to Martin, whose record – and form – suggests he's as indestructible as a cyborg. For if the Tigers follow the Geelong 2011 template, they will be looking to give Dusty a rest at some point, perhaps in the latter half of the season.
Nine Tigers played all 25 games in 2017, including Martin, Cotchin and Rance. Riewoldt played 23, Nankervis 24. Crucially, the three cornerstones of their defence – Rance, David Astbury and Dylan Grimes – did not miss a game.
Richmond cannot plan on the same continuity this year. More likely they work to preserve and protect their best 22, while also giving opportunities to those players in the top 30-35 who could be called up in September.
Balme and senior assistant coach Blake Caracella were at Geelong in 2011 and, while they still have to win their 16 or so games, the Tigers are already mindful of what the Cats managed in 2011.
In a sense, the "resting" can follow a simple formula: if someones's hurt, he doesn't play. The proportion of players who play hurt in the AFL – with some kind of minor injury – is far higher than the public appreciates.
Strategic resting of players is the luxury of a confident team that knows it will play finals, knows that it will make top four, barring major mishap. The Tigers, by dint of their coaching, list management and a touch of good fortune, have found themselves in that sweet spot.
The premiership won't be a cakewalk for the Tigers. That doesn't happen in the AFL of 2018. They will need to maintain their rage, stay healthy and hope they're still better than the next challenger.
They'll be risking head and shin on the field, as the song decrees. But otherwise, these incumbent Tigers will be managing risks.
Comments disabled
Morning & Afternoon Newsletter
Delivered Mon–Fri.