Sports
LeBron James triple-double guides Cavs to play-off win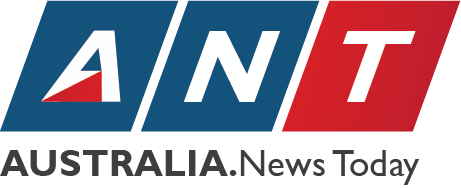 LeBron James posted 26 points, 13 assists and 11 rebounds to help the Cleveland Cavaliers notch a 113-112 overtime victory over the Toronto Raptors in the opening game of the Eastern Conference semifinals on Tuesday night at Air Canada Centre.
JR Smith scored 20 points and Kyle Korver added 19 for Cleveland, which never led in regulation. Jeff Green had 16 points, and Tristan Thompson contributed 14 points and 12 rebounds for the fourth-seeded Cavaliers.
DeMar DeRozan scored 22 points, and Jonas Valanciunas recorded 21 points and 21 rebounds for the Raptors. Kyle Lowry registered 18 points and 10 assists, and Pascal Siakam had 11 points for the top-seeded Raptors.
Toronto's Fred VanVleet missed a potential winning 3-pointer with 3.4 seconds left in overtime.
Game 2 is Thursday in Toronto.
Advertisement
Korver's 3-pointer 37 seconds into overtime gave Cleveland its first lead of the contest. Smith drained a 3-pointer and Thompson scored in the interior to give the Cavaliers a 113-107 edge with 2:17 remaining.
The Raptors pulled within one on Lowry's 3-pointer with 57.9 second left.
James posted his 21st career postseason triple-double. Korver and Smith each made five 3-pointers as the Cavaliers went 14 of 35 from behind the arc and shot 41.2 percent overall.
The Raptors shot 42.9 percent from the field and 9 of 28 from 3-point range.
James hit a turnaround shot with 30.3 seconds remaining in regulation to tie the score at 105. Toronto missed four shots on its last possession, and James' shot bounced off the rim as time expired.
Toronto led by three at halftime before controlling the first seven minutes of the third quarter with Valanciunas' inside hoop making it 80-67 with 5:08 remaining.
The Cavaliers responded with a 13-3 surge to trim their deficit to three with 1:38 left. Siakam scored back-to-back hoops to push the Raptors back ahead by seven before Toronto settled for a five-point edge entering the final stanza.
Delon Wright drained a 3-pointer early in the fourth quarter to give the Raptors a 92-82 lead. However, Cleveland answered with a 12-4 burst, and Smith's corner 3-pointer pulled the Cavs within 96-94 with 8:05 left.
A 3-pointer by James drew the Cavaliers within 100-99 with 4:48 to play. Serge Ibaka made three free throws with 1:42 left to give Toronto a four-point lead before James made two consecutive baskets to knot the score.
DeRozan scored 15 first-half points as Toronto led 60-57 at the break.
Reuters
Comments disabled
Morning & Afternoon Newsletter
Delivered Mon–Fri.