Sports
How the Pies learned to play the sustainable game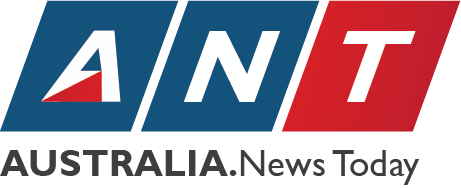 This does not mean Collingwoods game plan is carbon neutral. No, a sustainable game style is one that can be repeated over and over again, withstanding small drops in intensity, one that will hold up against good opposition.
It is a game plan like Richmonds, which starts with defensive actions and positioning. The plan is sustainable. What is yet to be proven to be is whether the personnel will prove so.
Collingwood had only 48 tackles against the Bombers, yet won by 49 points. If this low tackle number was partly due to Essendons uncontested, ring-a-rosy style on that day, its nearly half the number that the Pies typically needed to beat decent opposition for most of the Buckley years and their lowest tackle count in a game since round 23, 2013.
Thats a sustainable plan.
Richmond, as we know, is the club that provided the template for Collingwoods revival and which, in many respects, has become the model club – a reality as jarring as the Trump presidency.
The Magpies were able to sell the concept of retaining Nathan Buckley – to themselves as much as their supporters – in part because they could point to the positive example of the Tigers, who undertook the mother of all club reviews and came back with a series of changes and (no less important) non-changes.
The Tigers didnt change the coach. They changed some of those around him. And the coach changed himself.
Geoff Walsh, the head of football, and Peter Murphy, Collingwoods consultant and acting chief executive, were the key decision makers in the three-tier (football, administration and board) Collingwood review, which was endorsed by Eddie McGuires board. Walsh recommended that Buckley be retained for two years, with critical provisos.
It is not overstating matters to say that the Pies would not be playing at their present sustainable level if not for the findings of that football review, which revamped coaching, recruiting, fitness and leadership.
Collingwood wouldnt have devised a style that worked on the field without identifying what was wrong off it.
The board had been split on Buckley when the review began. By the time it was finished, there was little opposition to his reappointment (which I, like other pundits, thought misguided after six seasons without improved results).
Board members had also wanted recruiting boss Derek Hine removed. Walsh offered an alternative – keep Hine and his team, but hire a list manager over the top of Hine (Ned Guy). The view was that Hine, who played a significant hand in drafting the 2010 premiership team, had been promoted in the era of free agency to a role that didnt suit him, compromising the list management strategy AND drafting.
Today, theres fewer slows on the Collingwood list because, (a) theyve just recruited quick young players in Sam Murray and Jaidyn Stephenson; (b) the necessity of key position players (which Collingwood lack) is seen as waning; (c) individuals – eg Matthew Scharenberg and James Aish – have improved and (d) theyre playing within a vastly improved system.
Like Richmond, the Pies would keep the coach, but bring in some new well-credentialled assistants to freshen up.
For Richmond, it was Blake Caracella and Justin Leppitsch. At Collingwood, the inclusions were Justin Longmuir (defence), Garry Hocking (stoppages and opposition) and Matthew Boyd (development). The headstrong fitness boss, Bill Davoren, who had built strong aerobic bases in young players while butting heads with Buckley, was removed and replaced by his lieutenant, Kevin White. Buckley had wanted the balls brought out – and skill-based drills emphasised – earlier than Davoren liked.
Nick Maxwell returned to run the Collingwood leadership program. Club insiders believe hes made a major difference to a leadership group that lacked teeth.
Of the changes to the coaching panel, the most significant has been the arrival of Longmuir, who has been responsible for team defence – the area that has driven Collingwoods vastly improved method, as Adam Treloar suggested on Anzac Day. They conceded just 16 goals against offensively capable Adelaide and Essendon.
Heres the short version of the Collingwood defensive system, which rival clubs have noticed: Numbers are not over-committed to the contest in the way they once were, especially when the ball is kicked forward.
They maintain players behind the ball, who are stationed in places that close down the oppositions options. Pressure is created, not simply by chasin and tacklin, as Tommy Hafey would say, but by the oppositions difficulty in moving the ball to an open player.
The Pies kick down the line to a tall target when theres no player open. One number stands out like Darcy Moores hairstyle: Collingwood is No.1 for scoring from chains in its forward half. Theyre winning the territorial battle.
Goals out the back – a measure of a faulty forward press – have shrunk to Richmond-like levels. Theyve become something we havent seen under Buckley: hard to play against. None of this would be possible if Buckley hadnt also changed some of his ways, as Hardwick did.
One recommendation from the review was that Buckley would delegate more than he had, empowering his assistants to a greater extent. He gave them, such as Longmuir, their heads – and probably saved his own.
Comments disabled
Morning & Afternoon Newsletter
Delivered Mon–Fri.