Fashion
K-Fashion: 5 Korean Fashion Brands You Have to Know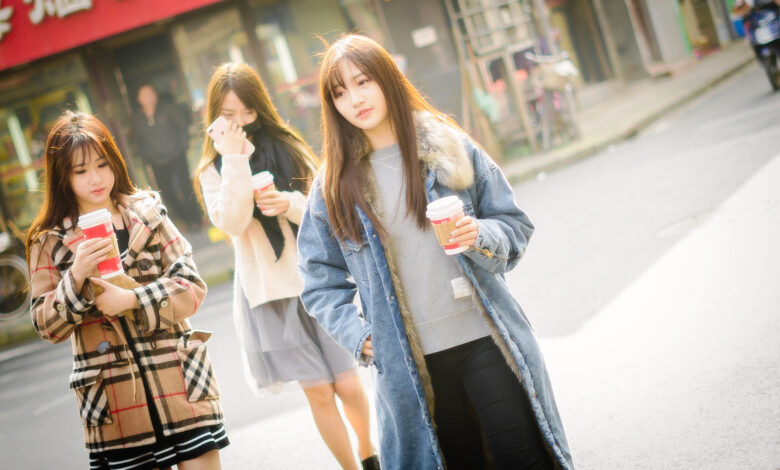 "There have been many Korean brands and designers in the international market; It's something that's been going on for a while. Korean fashion brands are becoming more multicultural and global. Consumers are more and more interested and open to different ideas and creativity." Explained Eunhye Shin, designer of Le 17 Septembre, one of the Korean fashion brands that has been causing the most talk in recent months. A firm that, like many of those that make up this list, has made minimalism and pure and elegant lines its flag.
But, far from being simple basic wardrobe items, what underlies the firms that make up the so-called K-fashion is a taste for high-quality materials and strategic details at the service of utilitarianism that is anything but boring. From Andersson Bell to Minju Kim, going through LOW CLASSIC, Missing You Already or Marge Sherwood, these are the 5 Korean fashion brands that you have to know.
Anderson Bell
Launched in 2014, Andersson Bell was born from the contrast between two cultures, Korean and Scandinavian. "Reinterpreting the Scandinavian style to create new objects from a Korean point of view" is the key to this firm whose name comes from the union of Andersson, a common surname of Swedish origin, and Bell, which represents the bell of a typical Korean temple. A perfect mix between urban style inspired by the street and Nordic minimalism that gives rise to timeless garments and clean lines but with an inevitably eclectic touch. "At this point, Andersson Bell likes to show his perspective and uniqueness by contrasting various cultures and not just limiting himself to the Scandinavian," they point out from the firm.
Minju Kim
Known for winning Next in Fashion, the fashion talent show hosted by Alexa Chung and Tan France, Minju Kim has quickly become one of the most renowned Korean fashion designers. His pieces, which mix haute couture with touches of children's inspiration, are characterized by their daring prints -his interest in drawing is one of his strengths-, the mixture of textures and the development of new shapes and ad hoc manufacturing techniques in each collection. "The essence of Minju Kim's work is simply to make the person who wears her clothes happy," she explains from the LVMH Prize.
Marge Sherwood
A favorite of Celine Dion and named after the character played by Gwyneth Paltrow in The Talented Mr. Ripley (1999), Marge Sherwood was founded in 2015 by the design duo of Sungeun Um and Soonyoung Kim. A brand of classic bags and vintage airs with a very specific characteristic: its versatility. " Our products are classic, unique and practical with various ways of being worn, which is a very important point, so they fit perfectly with any type of outfit and give a sophisticated look ".
LOW CLASSIC
Founded in 2009 by the Korean designer Myungshin Lee, LOW CLASSIC is a modern and minimalist label whose main philosophy consists of the coexistence of classicism with ingenuity, as well as the search for feminine beauty and simplicity through young and creative garments. The use of elegant fabrics, classic silhouettes and innovative details with a utilitarian approach make LOW CLASSIC a brand of essentials that do not go unnoticed or, as we like to call it, "quiet luxury". If you were a fan of Phoebe Philo's Céline, this brand will win you over.
Numbering
This jewelry firm was born from the desire of its founder, Noori Kim, to add new pieces to her jewelry box that she could not find on the market. " Daring yet wearable, bold yet elegant, delicately balancing content and form, Numbering offers a well-thought-out and meticulously designed addition to the minimalist and modern wardrobe of a woman who is curious to explore her own style ", they explain from the brand itself. A search that has resulted in timeless and functional designs with a special twist. Korean and international insiders like Alexis Foreman, K-pop stars and stylists are among their clients.
Read more from the source Vogue Spain