Fashion
Jeans Trends: 5 Top Styles Spring-Summer 2023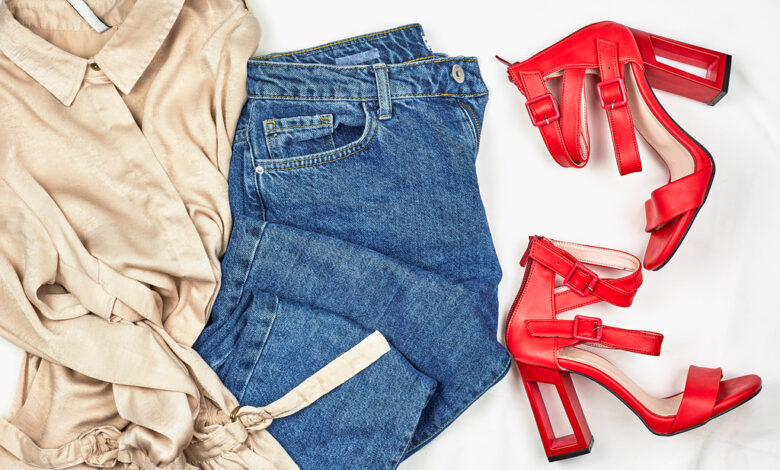 Jeans Trends, the spring-summer 2023 have already made their position in terms of jeans very clear. Some stay and others leave, but the jean has shown -once again that it continues to be the garment with the greatest presence in fashion shows and, therefore, in our closets. Both on the streets of Paris and on the most prestigious catwalks, they continue to occupy their throne. We have even seen them in the street style of haute couture shows. So yes, considered as the base of any style, they are the final key to compose a master look.
Cargo Jeans
Cargo pants are back in the mainstream jean conversation of the season. Although initially, jean was not the most popular material in this type of pants, little by little they have been making their way into the most used garment for a couple of years now. They have been protagonists in parades such as the Givenchy spring-summer 2023. In worn and torn jeans, it was exquisitely combined with a tweed jacket accompanied by ruffles. A game of contrasts designed to perfection. In the street style, they have also been protagonists and Charlotte Groeneveld shows us in a more urban option. Combined with red and a classic bag, the large pockets that characterize the jean give a touch of contrast to the outfit.
Wide Jean
They are probably the jeans that we have seen the most in the Danish style. Comfortable and versatile, they are the piece that will change the way you dress on a daily basis. As Bottega Veneta and Stella McCartney have shown us, shirts, jackets and tops are just some of the garments with which you can combine the piece that gives the most play. An ideal purchase for those seeking practicality. Whether you need a night look or one to go shopping, these are without a doubt your jeans and what better time to see these jeans in action than in everyday looks.
Double Waist Jeans
Double-waisted jeans are an option that we have seen endlessly in the spring-summer 2023 fashion shows. With their daring and risky nature, they can be a great alternative to create the most original looks. Diesel brought them to us in a distressed tone and with a Y2K vibe thanks to the shiny logo belt that accompanied them. If you are one of those who think that if you don't risk, you don't win, it won't be the last time we hear about this kind of jeans.