Fashion
Winter clothes 2023: Wardrobe Essentials Worth Investing in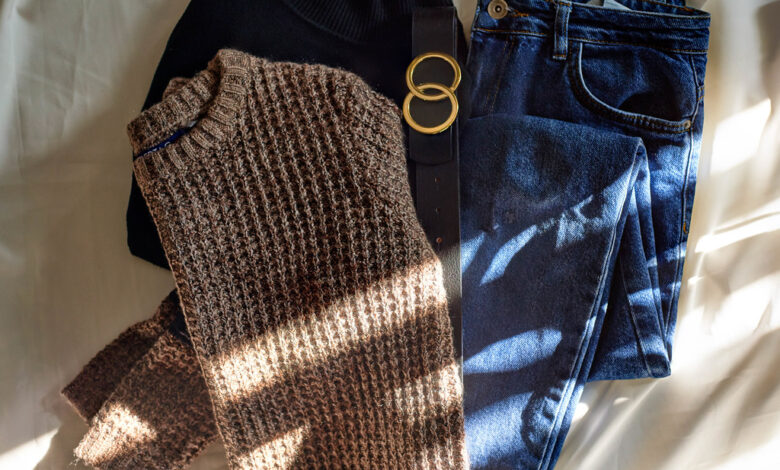 If you are among those who have yet to assimilate autumn, don't despair, our selection of the best winter clothing is here to help even the most bitter enemy of the cold season. Whether they are jackets, scarves or caps, here you will find a list to challenge fog, blizzards and all the other cheerful weather phenomena with style.
THE NORTH FACE, LHOTSE DOWN JACKET
In the year in which the 90s and Y2K are depopulating in all categories, The North Face is back at the center of our wishes on the down jacket front.
COS, CORDUROY VELVET CHINO TROUSERS
When the days get shorter and the icy cold envelops everything, there's no better pampering for your legs than a soft pair of velvet trousers. These from COS, in addition to being soft as butter, are loose enough to allow you to layer your fit.
RED WING SHOES, ROUND TOE BOOTS
Few garments in the world can boast a fandom as loyal and passionate as that of the Red Wing boots. They are warm, comfortable and indestructible.
KAPITAL, WOOL CARDIGAN WITH JACQUARD PROCESSING
This piece will earn you the status of a true menswear guru.
UNIQLO, 100% CASHMERE TURTLENECK SWEATER
Since the Uniqlo cashmere line entered our lives, it has been the certainty that has accompanied in the coldest months. Now that the entire collection is also on sale, there's no excuse not to linger over the basics that will become the backbone of your wardrobe.
JACQUEMUS, BALACLAVA THE CAGOULE CASQUETTE
The Jacquemus version is not only the most stylish but also one of the most practical, with a micro visor for protection from rain and sun.
TIMBERLAND, CLASSIC ANKLE BOOTS
The allure of Timberland work boots lies in their versatility and timelessness, making them as relevant today as they were then. It is no coincidence that we have seen them on practically everyone's feet, from Rihanna to Gue, from 2Pac to Jay-Z.
DRIES VAN NOTEN, CARGO PANTS IN TECHNICAL FABRIC
The large and numerous pockets of these very tight cargo will come in handy for wallets, gloves, cigarettes, snacks, receipts, miniature liqueurs, bottle openers, sunglasses and all the other things you can't help but carry around.
UNIQLO, WINDPROOF FLEECE JACKET
If you don't understand the global success of Uniqlo's teddy fleece, it's because you've obviously never tried one. Do yourself a favor and join the group.
ANDERSSON BELL, MOHAIR SCARF
With a blend of alpaca, mohair and virgin wool, this Andersson Bell piece is made with all the best the yarn world has to offer.
THE ROW, DOUBLE-BREASTED WOOL TRENCH COAT
Let's make things clear right away, no purchase for your wardrobe will be as important as the choice of winter coat. Our advice is to invest in a timeless silhouette and look for the best quality.
Read more from the source GQ (Italiana Edition)