Europe
Olivia Pratt-Korbel: Second murder arrest over shooting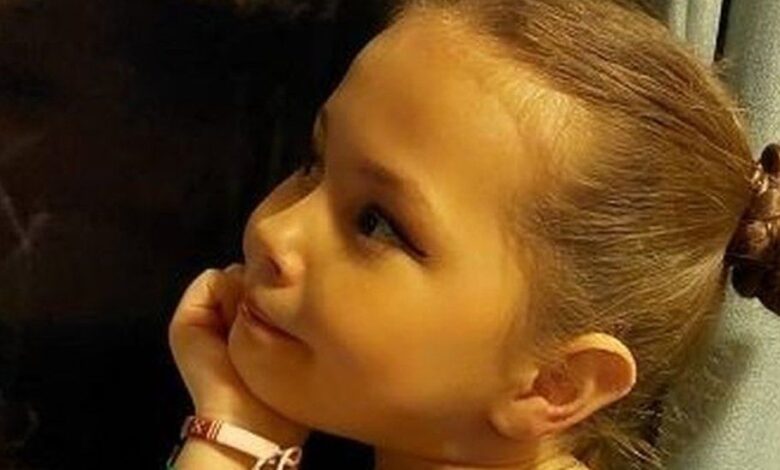 A second man has been arrested on suspicion of the murder of nine-year-old Olivia Pratt-Korbel in Liverpool.
The 33-year-old, from Dovecot, Liverpool, was also arrested on suspicion of two counts of attempted murder.
He was arrested by armed officers on Lunsford Road, Dovecot, and is being questioned by detectives.
Nine-year-old Olivia was killed as her mother struggled with a gunman at the door of their Liverpool home on Monday.
A spokesman for Merseyside Police said: "The investigation into Olivia's tragic murder is ongoing and we still need to build up a strong evidential picture so that we can bring those responsible to justice."
The force earlier released aerial footage of the arrest of a 36-year-old man on suspicion of murder.
The man, from Huyton, was detained during an operation involving armed officers on Thursday night.
He was also arrested on suspicion of two counts of attempted murder.
Olivia was killed after Cheryl Korbel, 46, opened her front door on Kingsheath Avenue, Dovecot, at 22:00 BST in response to a commotion outside.
The intended target of the attack, 35-year-old Joseph Nee, was being chased by a gunman.
The men – complete strangers to the family – burst in and Olivia was fatally shot.
Ms Korbel was shot in the wrist as she tried to shut the door and has now been released from hospital.
Olivia was described by her family as a "unique, chatty, nosey little girl who broke the mould when she was born".
Nee, from Dovecot, was shot in the upper body and taken to hospital in a black Audi by a third man.
Once his treatment is completed, Nee will be recalled to prison for allegedly breaching the terms of his licence conditions.
Earlier police released an image of the car believed to have taken the intended target to hospital.
The vehicle has been seized and is in the process of being forensically examined, officers said, as they appealed to anyone who saw the black Audi Q3 in the days leading up to the shooting to get in touch.
Det Supt Mark Baker said: "Although we have made an arrest in connection with the horrific murder of Olivia, I want to make it completely clear that we need any information about this vehicle or the wider investigation as much as ever.
"Whatever information you have, and whether you are sure that it is the same vehicle or not, pass it on and we will assess its importance."
Read from: https://www.bbc.com/news/uk-england-62694236