Sports
Dodgers Sign Olympian Eddy Alvarez Amid Lockout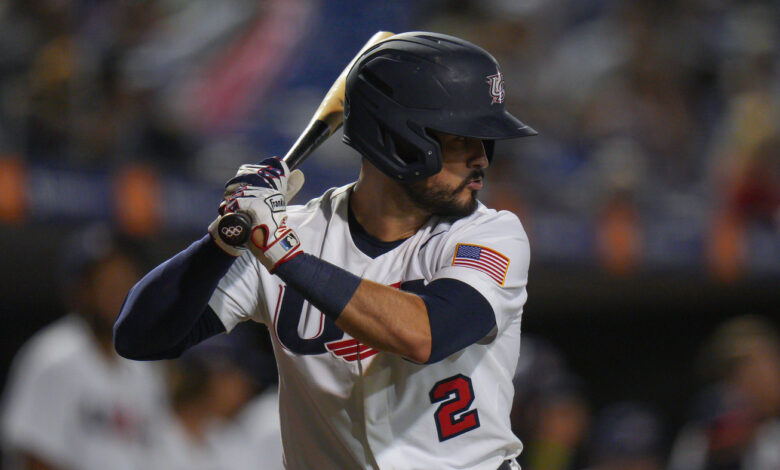 ibtimes– Major League Baseball (MLB) transactions are on pause, but this did not stop the Los Angeles Dodgers from reportedly adding a player to beef up their midfield.
The update comes no less from the player himself, Eddy Alvarez, via Instagram.
The 31-year-old posted the development on his social media account recently.
"Baseball has its unpredictability, more often than not. I'm excited to announce this unbelievable chance to be part of this historic organization. Here's to 2022," Alvarez's post read.
The 31-year-old is best known for his Olympic feats.
He is one of just six individuals who have won a medal in the Winter and Summer Olympics. In the MLB, he is the only player ever to accomplish such a feat.
Alvarez went on an extended break to participate in the last Olympics.
Before that, he showed what he can do during the 2021 season when he was still playing for the Miami Marlins.
Alvarez started his MLB career with the Chicago White Sox in 2014 when he agreed to a minor league deal. He was traded to the Marlins in March 2019.
After spending time on different teams in the minors, Alvarez officially debuted for the Marlins on August 5 of last year against the Baltimore Orioles.
After he was called up in September, the 31-year-old hit his first major league home run on September 11.
For the 2021 season, the native of Florida hit .188 with 1 home run and 6 RBI's.
In the minor league, he posted a .865 OPS in 31 games at Triple-A (.423 OBP).
Although he has had a topsy-turvy baseball career, he gets a fresh lease that will hopefully help the Dodgers address their midfield woes.
After copping silver medals in the Winter and Summer Olympics, Alvarez will try to prove that he can also have success on the baseball field.
It remains to be seen if Alvarez can replicate his success with the Dodgers. This early, pundits point out his poor defense that needs work.