Sports
Super Bowl Locations Set Through 2025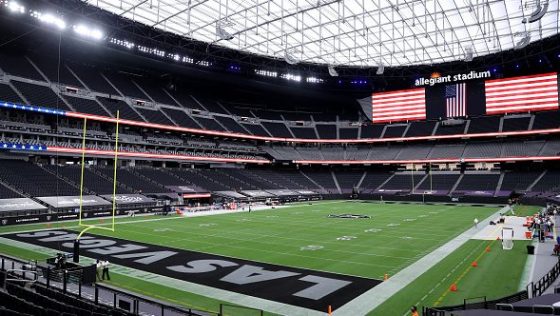 ibtimes– It's been four years since the Super Bowl was played in a warm-weather city, and that streak will continue for several more seasons. With host cities already named for ever Super Bowl through 2025, the NFL's championship game won't be played in a cold-weather city until 2026, at the earliest.
Los Angeles' SoFi Stadium is home to its first-ever Super Bowl on Feb. 13, 2022. Super Bowl LVII will be played at Arizona's State Farm Stadium in 2023. Las Vegas Allegiant Stadium has been awarded the 2024 Super Bowl, while Caesars Superdome in New Orleans gets the 2025 Super Bowl.
New Orleans had been set to host Super Bowl LVIII in 2024, but the NFL's new 18-week regular-season schedule pushed the game back, causing a conflict with the city's Mardi Gras celebration. As a result, the New Orleans will now host the game the following year, and the home of the Las Vegas Raiders gets the 2024 Super Bowl.
"The Raiders are thrilled the National Football League has selected Las Vegas to host Super Bowl (58) LVIII in February 2024," Raiders owner Mark Davis said when Las Vegas was picked to host the game. "Hosting the 2022 Pro Bowl..The 2022 NFL draft.. And now the 2024 Super Bowl are just some of the ancillary benefits resulting from the public-private partnership we created with the state of Nevada to bring the Raiders to Las Vegas and build Allegiant Stadium. It's only the beginning."
Allegiant Stadium opened in 2020 when the Raiders moved from Oakland to Las Vegas. The Raiders played all of its home games without fans in its inaugural season in the venue because of the pandemic.
The Superdome holds the record of any venue, having hosted seven Super Bowls. In 2025, New Orleans will tie Miami with 11 Super Bowls played in the city. The 2022 Super Bowl marks the eighth Super Bowl played in Los Angeles.
The 2023 Super Bowl will be the fourth time the game is played in the Phoenix metropolitan area.
The Tampa Bay Buccaneers became the first NFL team to play the Super Bowl in their home stadium on Feb. 7, 2021. The game was played in front of a limited capacity crowd.