Australia
'Absolutely devastating': LGBTIQ+ community raise fears over religious discrimination bill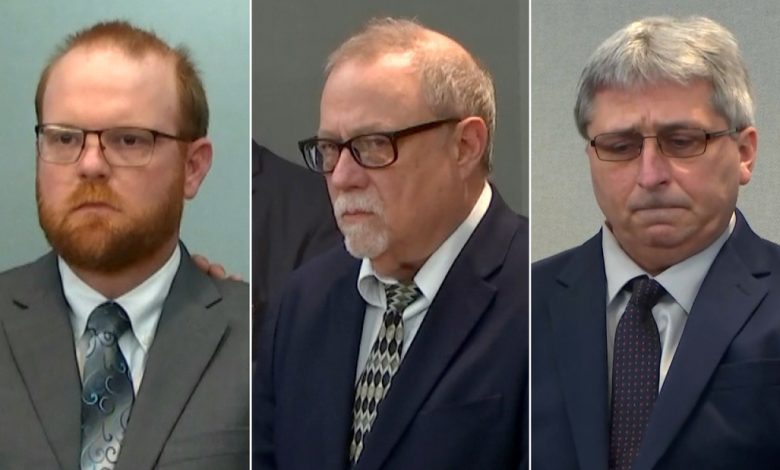 sbs– When same-sex couple Elizabeth Plant and Bec Apted wanted to volunteer at a church in Sydney's north in 2015, they were told by the pastor they were not even good enough to clean the toilets.
"He said, 'You can come and sit in the church, but you cannot be involved in anything else. You can't even clean the toilets or help with parking cars'," Ms Plant told SBS News.
"When we said we had formed friendships with people in the church, he said those friendships were not real. Everything was undermined in that one moment. It was devastating and crushing."
What Ms Plant and her wife went through is common because current state and federal laws may grant exemptions to religious organisations from anti-discrimination legislation.
But Ms Plant has good reason to believe things are about to go from bad to worse if the federal government's Religious Discrimination Bill is passed.
According to the controversial bill, tabled by Prime Minister Scott Morrison in the House of Representatives on Thursday, religious institutions will be granted the right to preference the hiring of people aligned with their faith.
In addition to religious institutions such as churches and schools, the law will also apply to religious-run aged-care homes, accommodation providers and disability service providers.
The proposed bill also requires religious bodies to outline their beliefs and explain how their policies will be enforced.
According to Ms Plant, while the government considers this to be a positive attribute of the bill in the interest of transparency, this will be the root cause of division in Australia.
"These policies are going to give the religious organisations the power to be more blatant, which they cannot [be at the moment]. The power to blatantly say, 'This is the reason you're not accepted here'. It's going to [allow them to] weaponise religious scriptures," she said.
Simon Rice, professor of law at the University of Sydney and member of the Australian Discrimination Law Experts Group, agrees.
"The proposed bill will license religious bodies to express a wide range of opinions about people on a wide range of attributes, including their sexuality, their parental status, their disability, in a way that at the moment, they're not permitted to," Professor Rice told SBS News.
He believes statements of belief are open to interpretation of a given religion and can vary from one organisation to another.
"A statement of belief is going to be what a person themselves subjectively believes to be in accordance with religious teaching," Professor Rice said.
"That gives rise to huge diversity. It allows people to give effect to their own interpretation," he said, which could lead to a minefield of varying discriminatory policies among different religious organisations and sectors.
This could potentially affect thousands of people in Tasmania – the only state in Australia where discrimination on the grounds of sexual orientation, gender identity and marital status by religious organisations is unlawful.
"The Tasmanian Anti-Discrimination Act is a law that provides broad protection against discrimination on a number of different grounds, including sexual orientation and religious beliefs," Tasmania's former anti-discrimination commissioner Robin Banks told SBS News.
"Those laws provide for equality rights and they specifically prevent or prohibit discrimination in employment."
But the state law will be overridden by the federal religious discrimination legislation if it comes into effect.
"It'll override the protections in state laws. It'll allow faith-based [organisations] to discriminate on the basis of a range of attributes," Ms Banks said.
"For example, a single parent may be considered by some faiths to be inconsistent with the teachings of [those] faiths.
"And as long as the [religious institution] has a policy that sets out publicly their beliefs around religion, they can discriminate," Ms Banks added.
And it's this uncertainty that has Sarah Gilbert* worried.
Ms Gilbert, who's married to a same-sex person, has lived and worked as a teacher in Tasmania for more than two decades.
She has never encountered discrimination of any nature during this period, but she's concerned about her future once the federal law comes into effect.
"I am concerned about my job. I am concerned about at least half a dozen other gay teachers in my school. And I am concerned about hundreds of openly gay, lesbian and trans students in my school," Ms Gilbert told SBS News.
She is not worried about her colleagues or her supervisors turning against her, who she says are the most incredible and supportive bunch.
"But the school is owned by a very religious and conservative group, which will use these new laws to their benefit," she said.
Liberal MP Trent Zimmerman – who is openly gay – has also expressed concern over the bill, saying the government's plan to have a review conducted by the Australian Law Reform Commission into this issue could take too long.
"It is disturbing that still today a school could exercise these rights to expel a student based on their sexuality," Mr Zimmerman told reporters in Canberra on Thursday.
"As someone who has personally lived through this it is that fear of that action by your school during that extraordinarily difficult time in your life when you're coming to terms with your sexuality is something that can have a profound impact.
"We need to get on with it and as I said there's no reason why we can't get on with sorting out the issues," he said.
Education Minister Alan Tudge has argued the bill will not negatively impact teachers and students from the LGBTIQ+ community.
"There is nothing in this bill that would allow that and to strengthen that – we've obviously made a reference to the Australian Law Reform Commission which will be reporting back in the months ahead," he said.
"You can't be a Catholic school if you don't employ Catholic teachers. You can't be a Muslim school if you don't employ Muslim teachers.
"The very essence of those schools is at risk if those practices are impeded and that's what our bill will ensure they can continue the good practice which they have been doing for some time," Mr Tudge said.
For Ms Plant, however, the bill is "absolutely devastating".
It'll make the pastor, who told her she's not good enough to even clean the toilets, "feel more entitled to say these sorts of things without any filter".
And for Ms Plant, that is the biggest catastrophe in the making.
*Name has been changed to protect the person's identity.
LGBTIQ+ Australians seeking support with mental health can contact QLife on 1800 184 527 or visit qlife.org.au. ReachOut.com also has a list of support services.