Movies
Meet Tsehay Hawkins: the teenager taking over as the Yellow Wiggle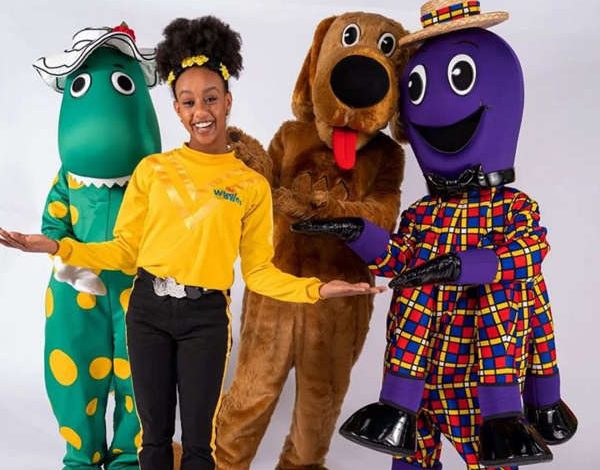 sbs– Tsehay Hawkins never imagined all her dreams would come true by the age of 15.
The dancer from Sydney's south-western suburbs will soon step into the world-famous role of the Yellow Wiggle as part of the children's music group The Wiggles, following performer Emma Watkins' shock resignation from the troupe on Tuesday.
"There would be a lot of people that are devastated – I mean, I'm going to miss Emma as well," she told SBS News.
"They're definitely big shoes to fill, but it's a challenge I'm up for."
Watkins, 32, told fans the COVID-19 pandemic had prompted her to make a change.
"The time has come for me to pass the yellow skivvy on," she shared in a video on Instagram, which also featured Auslan translation by Sydney-based Deaf artist Sue Jo Wright.
"Like many people around the world, the pandemic has given me time to reflect on what is important in life. For me, that means spending more time at home, something that I didn't realise I was missing out on being away eight months of the year on tour."
Watkins began performing with The Wiggles in 2010, first as Fairy Larissa and then as Wags the Dog and Dorothy the Dinosaur, before replacing founding member Greg Page as the group's first female Wiggle in 2013.
Throughout her career, she has been a strong advocate for disability inclusion and helped raise awareness for Australia's Deaf community by performing with The Wiggles in Auslan (Australian sign language).
"I'm really looking forward to devoting more time and energy to focus on completing my PhD, which incorporates my ongoing passion for sign language, dance, and film editing, and to have more time to work with the Deaf community," she said.
For Ethiopian-born Tsehay (pronounced se-hi), wearing the Wiggles' yellow skivvy means she will also have the opportunity to make a difference in children's lives.
"Now that there's [culturally diverse] representation, kids will see it and be like, 'oh she looks like me'. They might not acknowledge that they don't see that enough, but they will feel like they can follow in my footsteps, I hope," she said.
And while Tsehay is about to become a household name, she admits most people may not know how to say hers correctly.
"The way you read it isn't exactly how you'd say it, so I don't blame them," she said.
"It means the sun [in Amharic] which is yellow, and that fits my Wiggles colour."
Tsehay was adopted by an Australian family at seven months old.
She said her parents have always made sure she felt connected to her African heritage and culture.
"Obviously being brought up in a western society, it's very different," she said.
"Ever since I was little, my parents would take me to African festivals and we'd do little picnics together."
After travelling with her family to adopt her little brother, Kendly, from Colombia in 2012, Tsehay said she was inspired by the country's Latin dance performances.
"There was a dance style where the girls would dance using their dresses, it's called cumbia, and I loved it."
"So when I came back I knew I wanted to do that."
Earlier this year, Tsehay became the World Amateur Ladies Salsa and Urban Latin Champion, adding to a string of other dance awards and titles.
In August, she was announced as a supporting cast member in The Wiggles, along with three other members from diverse backgrounds.