Australia
Kristina Keneally doubles down on switch to Western Sydney electorate of Fowler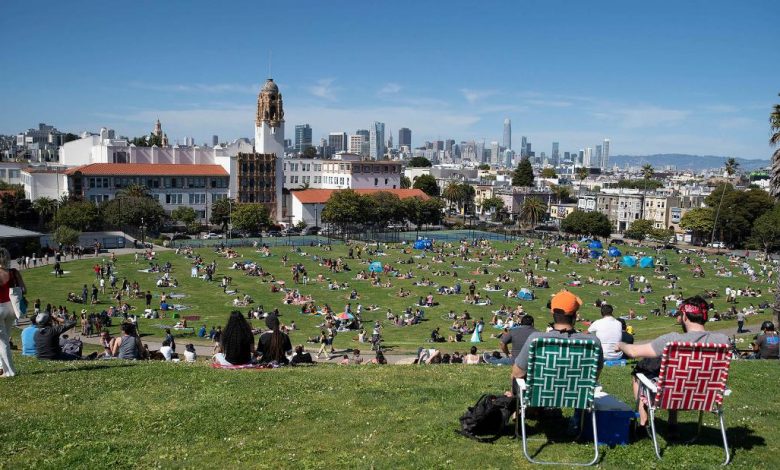 sbs– Labor's Kristina Keneally has doubled down on her decision to represent the multicultural southwest Sydney seat of Fowler amid accusations she is brushing aside a promising local candidate.
Criticism has mounted over the intention of the former NSW premier and current federal senator, who lives more than 40km away on the Northern Beaches, to replace retiring MP Chris Hayes at the next election.
Mr Hayes had publicly backed Vietnamese-Australian lawyer Tu Le to replace him in the electorate, where 15 per cent of residents are of Vietnamese descent.
Fowler is a safe seat for Labor, which it holds with a margin of 14 per cent.
The NSW branch of the Labor party and Anthony Albanese have endorsed Senator Keneally as the member, with the federal Labor leader describing her as "an important part of our shadow cabinet" who after the next election is likely to be "an important part of our cabinet".
But others within the Labor party have criticised the move or held back on offering support.
Labor frontbencher Tanya Plibersek refused to be drawn directly on whether she supports Senator Keneally's move on Sunday, speaking on ABC's Insiders on the importance of diversity and saying she hopes Ms Le "sticks with it".
"I am proud of the diversity we already exhibit, and I tell you this: we can always do more," Ms Plibersek told the program.
"I really hope that [Tu Le] sticks with it because her work standing up for exploited migrant workers, her connection to the Vietnamese community and the Buddhist community, that is exactly the sort of experience Labor wants to see in our federal parliament."
But Ms Plibersek, who holds the federal seat of Sydney, also said the party was "lucky" to have three female candidates competing for parliamentary positions.
"Aren't we lucky in the Labor Party to have three fantastic women who all want to be in federal parliament representing the Labor Party," she told Insiders.
Labor MP Dr Anne Aly, who grew up in the electorate and was the first Muslim woman elected to the Australian Parliament, on Saturday blasted the decision to parachute Senator Keneally into the seat, which holds a 14 per cent margin.
"Diversity, equality and multiculturalism can't just be a trope that Labor pulls out and parades while wearing a sari and eating some kung pao chicken to make ourselves look good," she told the ABC on Saturday.
"For the Labor Party to be in a position where they are pushing aside a community representative from one of the most multicultural electorates is hypocrisy as far as I'm concerned."
Ms Le has also expressed disappointment she would miss out on the chance to run in the seat.
"I'm going to fight for my right to run and for my community," she told SBS News on Friday. "We deserve someone who truly understands the struggles of the area."
While earlier this week, senior Labor frontbencher Tony Burke said that "if in these conversations a local community feels taken for granted, you make those decisions at your peril".
'I know how to fight for communities like this'
Speaking outside The Vietnamese Community Cultural Centre in Bonnyrigg on Saturday, Senator Keneally brushed off criticisms surrounding her move and said she wanted to fight for the people of Fowler, who she said had been "let down" by both the Morrison government and NSW Premier Gladys Berejiklian throughout the third wave of COVID-19.
"The people the Fowler, the families of Fowler, deserve better," she said, flanked by two representatives of the local Vietnamese community.
"This is why I want to step forward and be their local representative. This is a community I will live in, I will love and I will represent," she said.
"I know how to fight for communities like this.
"It's why I've gone into politics and that is why, come the next election, I want to go into the House of Representatives, as the voice of every family, every small business, every faith community in Fowler."
Senator Keneally acknowledged that she hadn't lived in the electorate, but said Fowler was similar to the community of Heffron that she represented when working in state politics, which includes the suburbs of Alexandria, Kingsford and Randwick.
"It's actually very similar in many ways," she said. "Like Fowler, nearly half of the electorate was born overseas and another 75 per cent of the electorate had one parent born overseas."
The former NSW premier also defended her party's record on multiculturalism.
"If you look across south-western Sydney you've got MPs Ed Husic, Michelle Rowland (and) Mike Freelander," she said.
"I'm proud to be part of a party that supports gender diversity and that supports multicultural diversity."
Senator Keneally, who is Labor's deputy leader in the upper house, had been facing an uncertain future.
Fellow right faction member Deborah O'Neill received strong support to take top spot on Labor's NSW Senate ticket at the next election.
With the left's Jenny McAllister taking second position, Senator Keneally would likely have been relegated to the hard-to-win third spot.
Labor has not won three seats in NSW at a regular half-Senate election since Kevin Rudd swept to power in 2007.