Sports
Finn Balor May Flip The Script On Reigns; Lesnar Involvement Looms At WWE PPV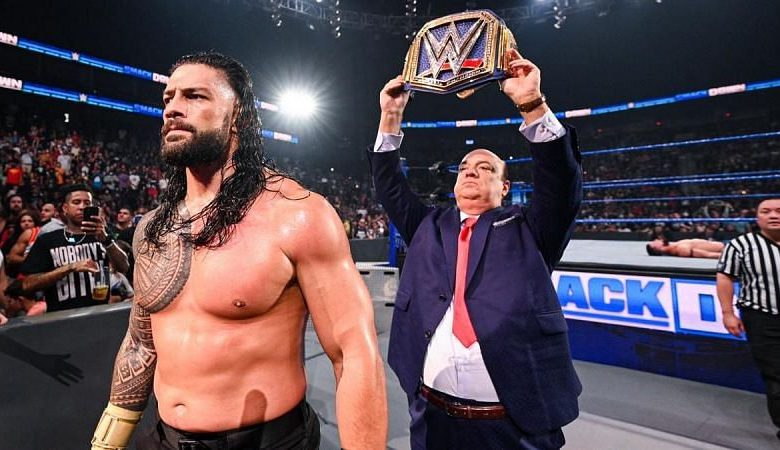 ibtimes– The WWE is slowly setting the stage for its next big pay-per-view, Extreme Rules 2021, and there is perhaps nothing bigger than a Roman Reigns vs. Brock Lesnar main event for the WWE Universal title.
It appears this is where the promotion is heading to, following the events that went down during Friday's edition of WWE SmackDown.
After Lesnar announced his return at WWE SummerSlam, the expectation was that the two WWE stars were on a collision course. Caught in the crossfire is Paul Heyman, the same man who used to handle Lesnar before shifting his attention to Reigns.
Lesnar interrupted the festivities of Reigns and The Bloodline by asking Heyman why he never informed Reigns that he would be at SummerSlam. This led to other members leaving the ring, particularly the Usos.
Lesnar then demanded that Heyman give him a match against the "Tribal Chief." When he did not give a response, Lesnar appeared all set to hand Heyman an F5 move before Reigns came in for the save with a Superman Punch move of his own.
However, that was only a temporary halt to the action, with Lesnar hitting an F5 on Reigns. Worse, the Usos were also given a free ride to Suplex City.
Before the WWE show ended, Reigns announced that he was accepting the challenge of Lesnar but only after he takes care of Finn Balor at WWE Extreme Rules, which is set to take place on Sept. 26 at the Nationwide Arena in Columbus, Ohio.
Given the scenario, Reigns and The Bloodline will have a lot to think about. Balor is a formidable foe, but seeing as how Lesnar can create chaos on his own, he would be a huge pain for Heyman and the Usos.
But put in a spot from all this is Heyman. His loyalty is being questioned, and something could be up at WWE Extreme Rules 2021. If he plays his cards right, Balor could walk away with the Universal title and further complicate matters in what is expected to be a riotous main event.