Sports
5 NFL Breakout Players For 2021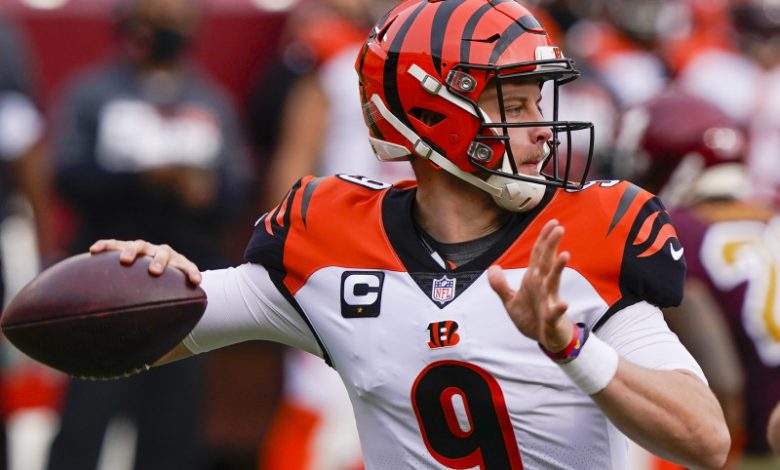 ibtimes– Several young players have a real chance to become superstars in the upcoming NFL season. A quarterback who had an uneven rookie campaign should be much improved, while a second-year wide receiver is in line to make a jump.
There's usually at least one standout rookie running back. A couple of defensive players have shown signs of being on the cusp of their first Pro-Bowl selection.
Here are five breakout candidates for the 2021 NFL season.
Tua Tagovailoa, Miami Dolphins QB
Coming off hip surgery and without any preseason games, Tagovailoa was not in a position to succeed last year. Despite his perceived struggles, the quarterback still had a 6-3 record as a starter and threw twice as many touchdown passes as interceptions. Miami has a new offensive coordinator and better receivers. Before getting hurt in his final college football game, Tagovailoa was among the most highly touted quarterback prospects in recent years.
Tee Higgins, Cincinnati Bengals WR
The 67 catches and 908 receiving yards don't tell the whole story of Higgins' impressive rookie campaign. From Weeks 2-10, the second-round pick averaged 75.4 yards per game, which would've ranked in the top 15 among wide receivers for the whole season. Higgins' production declined once Joe Burrow was lost for the season. Higgins could put up the big numbers that many expect to see from rookie receiver Ja'Marr Chase.
Rhamondre Stevenson, New England Patriots RB
There's plenty of hype surrounding Najee Harris and Javonte Williams, but a lesser-known first-year running back could be just as good in 2021. In three of the last four seasons, a rookie who was not drafted within the first two rounds has rushed for over 1,000 yards. Stevenson could continue that trend after a strong preseason. New England's fourth-round pick had 217 yards and five touchdowns on 7.2 yards per carry in three exhibition games.
Brian Burns, Carolina Panthers DE
Burns has been very productive in two NFL seasons, but he's flown under the radar while playing for bad Carolina teams. That could change in a weaker NFC South with the 23-year-old primed for his first Pro-Bowl season. Burns led the Panthers in 2020 with nine sacks, 11.5 tackles for a loss and three forced fumbles. Look for him to make an impact right away against the New York Jets in Week 1.
Sean Murphy-Bunting, Tampa Bay Buccaneers CB
Playing for the defending Super Bowl champions, Murphy-Bunting is far down on the list of notable Buccaneers' players. By the end of the 2021 season, the third-year player out of Central Michigan could be recognized as an even bigger part of Tampa Bay's defense. Murphy-Bunting shined in the postseason, recording an interception in all three NFC playoff games. Cornerbacks usually start slow when they enter the league, and there are signs that Murphy-Bunting can now be an above-average defender for a whole season.