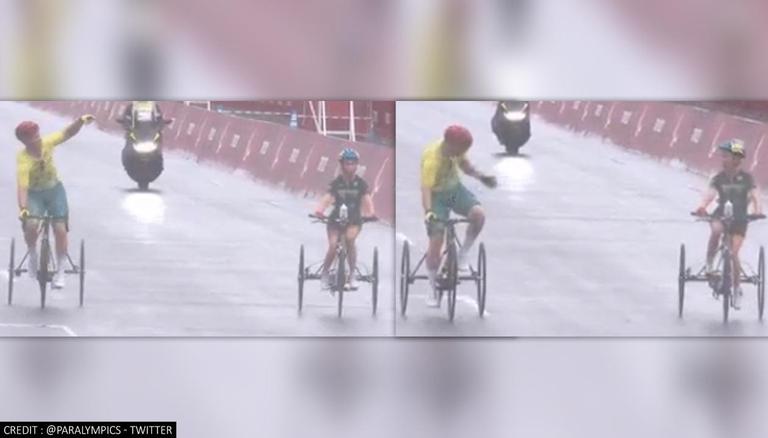 sbs– Toni Mould, who lives with cerebral palsy, was competing on the same track but in a different race to Jones – the Women' T1-2 road race – and was struggling a lap behind the rest of her competitors.
According to Seven Network's TV coverage, Jones told her to 'Keep going, you're going great guns. You've only got a lap to go.'
Speaking to Seven's reporter after his men's T1-2 road race, Jones said: 'That's what the Paralympics are about.'
'That lady, Toni from South AFrica, that is a true champion'.
Both Jones and Mould went on to finish their respective races, both placed eighth.