Middle East
'Dear Brother Javad': World Leaders Extend Wishes As Iran's FM Bids Farewell To Diplomacy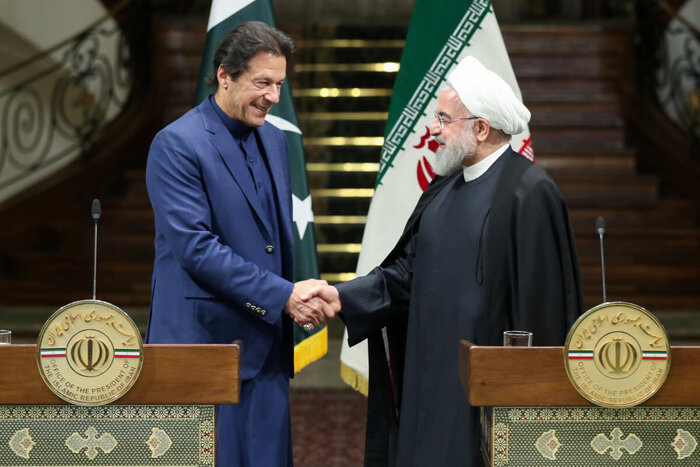 republicworld– Javad Zarif, who served as the Foreign Minister of Iran from 2013 until 2021 bid farewell to diplomacy on August 24. During his elaborative tenure, he made significant contributions to shape the Islamic Republic's foreign policy and international relations, and was also a key negotiator in the 2015 Iran Nuclear Deal.
Global reactions to Zarif's resignation
Last week, Zarif took to Twitter to announce that he has now shifted to full-time teaching and research. Resharing the same, Cavusoglu reckoned that it was a "pleasure to cooperate" on issues of common concern. Furthermore, asserting that his "brother Javad" is an "intellectual and successful diplomat", the Turkish lawmaker said that Zarif's contributions to bolstering the Turko-Iranian ties will always be remembered.
Meanwhile, Venezuela's Nicholas Maduro-led administration also extended wishes to their long term ally. We send our gratitude, our sincere embrace & our greatest appreciation to our brother Javad Zarif for his support & solidarity with Venezuela," Venezuelan Chancellery said. It is imperative to note that despite stringent sanctions by the US, Iran has been exporting oil to fuel-starved Venezuela.
Jan Eliasson, Former Foreign Affairs Minister of Sweden also took to Twitter to wish his Iranian counterpart the 'best'.
Iran's political change
Earlier in August, Iran underwent a major political change after ultra-orthodox Ebrahim Raisi replaced Rouhani as the country's president. The hardliner is tasked with resuming a fragile nuclear deal – a significant achievement of his predecessor, pulling Iran out of a lethal health crisis, and re-establishing a balance of power in the region. Soon after assuming office, he addressed a large crowd of supporters at his oath-taking ceremony and vowed to pull all stops to resume the JCPOA deal, but clarified that he won't "bow" in front of the western powers.
Zarif resigns with an apology
Zarif resigned on August 24 with speculations of his aide Amir-Abdollahian replacing him. Two days later, he released a statement asking forgiveness from Iranian residents for not being able to "protect national interests." He said that he would continue to "promote global understanding" and dialogues but now at the University of Tehran.