Middle East
Afghan woman gives birth on board US plane during evacuation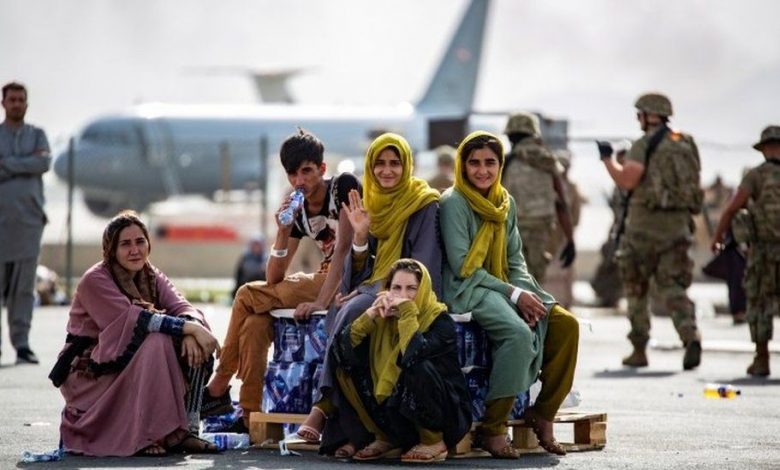 sbs– An Afghan woman gave birth on board a US evacuation plane on Saturday, moments after landing at Ramstein Air Base in Germany, the US Air Force said.
The woman delivered a baby girl in the cargo bay of an Air Force C-17 aircraft after going into labor and experienced complications during the flight, US Air Mobility Command said on Twitter.
"The aircraft commander decided to descend in altitude to increase air pressure in the aircraft, which helped stabilise and save the mother's life," the tweet said.
The woman was part of a group fleeing the Taliban in Afghanistan and was on the second stage of an evacuation flight that had taken off from a base in the Middle East.
The mother and baby were transported to a medical facility and were in good condition, the tweet said.
Meantime, the United States on Sunday ordered six commercial airlines to help transport people after their evacuation from Afghanistan as Washington sought to step up the pace of departures of Americans and at-risk Afghans from Kabul.
The Pentagon said it called up 18 civilian aircraft from United Airlines, American Airlines, Delta Air and others to carry people from temporary locations after they landed from Afghanistan, leaning on the industry it last called upon during the Iraq War in 2003.
The move has highlighted the difficulty Washington is having in carrying out the evacuations following the Taliban's swift takeover, marking only the third time the US military has employed civilian aircraft.
Thousands of people remained outside the Kabul international airport on Sunday hoping to be evacuated as Taliban gunman beat back crowds.