Australia
Cash for jabs: Labor proposes $300 for everyone who gets vaccinated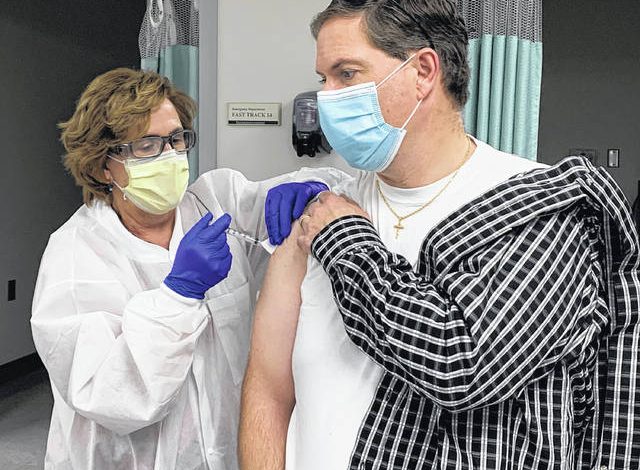 sbs– Labor is proposing a one-off cash incentive for everyone who gets vaccinated in the next four months, a sweetener that could make lockdowns a thing of the past by Christmas.
Prime Minister Scott Morrison has outlined a plan to cut some coronavirus restrictions once 70 per cent of the eligible population has had two vaccine doses.
Once there is 80 per cent coverage, the government is suggesting wide-scale lockdowns could end.
The federal opposition says everyone who takes up a vaccination by 1 December should be paid $300.
The proposed scheme would cost taxpayers almost $5 billion, but Labor argues the cost of lockdowns is far greater.
When National Cabinet agreed to the vaccination targets, it encouraged uptake through incentives such as eased restrictions on vaccinated individuals when the 70 per cent is achieved.
But Labor argues the incentives should be greater to fast-track the process.
The party said in a statement the payments will act as "cash stimulus" for businesses affected by the pandemic restrictions.
"The government has guaranteed that Australia will have more than enough vaccines to meet the 80 per cent target by 1 December," it said.
"The faster this is achieved, the faster the recovery, as we emerge from the lockdowns that are bleeding hundreds of millions of dollars a day from the nation's finances."
To date just over 40 per cent of eligible Australians have had one dose of the vaccine, while nearly 20 per cent are fully vaccinated with two doses.
How countries around the world are rewarding the vaccinated
Many countries around the world are offering incentives to encourage people to get vaccinated.
In the United States cash, free rides and college degrees have been offered as well as unconventional rewards like cannabis and free beer.
Vaccinations in Ohio spiked by six per cent after a lottery with a $1 million prize was offered to the fully vaccinated, while in New York its "Vax and Scratch" lottery offered a chance at winning $5 million for those who got their first jabs.
In Connecticut and New Jersey, free beer, wine and cocktails were used as benefits, while in Washington a "joints for jabs" campaign allowed people access to a pre-rolled joint at cannabis retailers.
In the United Kingdom, Uber and Deliveroo are launching cheap taxi rides and meal discounts in an effort to boost vaccinations, especially among young people.
While in India, those who share a picture of themselves on social media getting their vaccine go in the running for a 5,000 rupee ($90) reward.
AMA supports 'whatever it takes'
Dr Chris Moy from the Australian Medical Association said the federal government's 80 per cent vaccination threshold was a very high number to achieve, and he would support "whatever it takes to get to that target".
Dr Moy acknowledged similar incentives had been successfully used overseas and said he encouraged incentives if "it gets people over the line".
But he warned incentives should be used as a "package deal" with a fresh communications strategy outlining the increased freedoms that come with greater vaccination of the population.