Sports
Ben Simmons Trade Could Happen Soon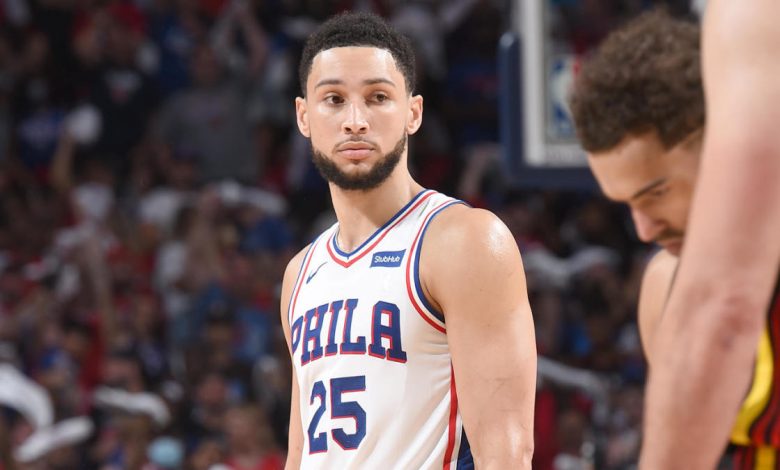 ibtimes– The looming Ben Simmons trade could happen sooner rather than later. With the 2021 NBA Draft scheduled for Thursday night, the former No. 1 overall draft pick might not be a member of the Philadelphia 76ers by Friday.
It's no secret that Philadelphia is looking to move Simmons, following his disastrous performance in the playoffs. The 76ers have reportedly been gauging interest around the league. According to Jason Dumas of KRON4 News, Philadelphia is hoping to trade Simmons on Thursday.
Both sides appear ready to move on. The 76ers have made four straight playoff appearances without a trip to the conference finals. An All-Star in each of the last three seasons, Simmons was an offensive liability for Philadelphia in their second-round loss to the Atlanta Hawks.
Simmons is still one of the NBA's most talented players, and Philadelphia's asking price is high. The 76ers are seeking a package similar to what the Houston Rockets received in exchange for James Harden, according to ESPN's Adrian Wojnarowski.
When the Rockets sent Harden to the Brooklyn Nets in January's three-team trade, Houston received four future first-round picks, four first-round swaps and two young players.
The 76ers could potentially trade Simmons before the start of Thursday's draft and acquire at least one additional pick. Philadelphia owns the No. 28 overall pick.
There is no clear favorite to trade for Simmons. The Portland Trail Blazers might be the most logical destination for Simmons, and they don't have a single first-round pick.
Recent rumors have suggested that the Toronto Raptors could be a potential trade partner for Philadelphia. The Raptors have the draft's No. 4 pick.