Sports
Richard Sherman Net Worth: Facts About NFL Star's Contract, Endorsements And Assets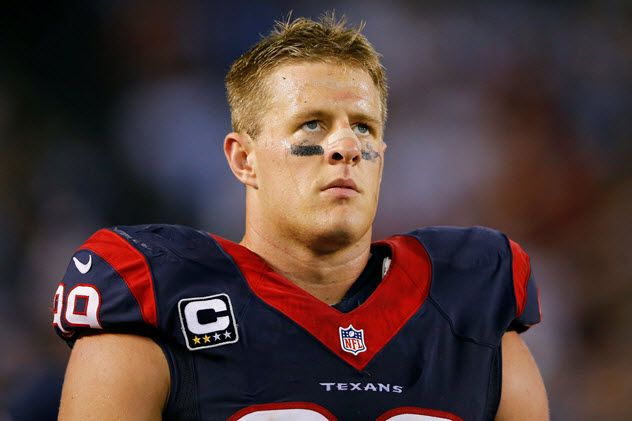 ibtimes– Richard Kevin Sherman is a five-time former All-Pro professional football cornerback who is currently a free agent. Since making his NFL debut in 2011, the star athlete has played for various teams and signed multiple lucrative endorsement deals.
The Seattle Seahawks signed Sherman to a four-year contract in 2011 worth $2,222,424 with a signing bonus of $182,424. The cornerback's average annual salary was valued at $555,606 at the time, as per Spotrac's data.
In May 2014, Sherman signed a contract extension with the Seahawks worth $56 million for an additional four years. The team guaranteed the athlete $40 million with an average annual salary of $1.4 million in 2014, which would become an average annual salary of $11.5 million through 2018, Celebrity Net Worth reported.
After he finished his deal with the Seahawks, Sherman signed a three-year contract with the San Francisco 49ers in 2018 worth $27 million. The agreement gave the athlete a signing bonus of $3 million and an average annual salary of $9,050,000 that lasted until 2021. After which, he became a free agent, according to Spotrac.
Throughout his career, Sherman has earned more than $82 million in contract salaries alone, as per Fanbuzz. This shot his net worth to $40 million, according to Celebrity Net Worth.
The professional athlete's Instagram account has more than two million followers and features sponsored content for various brands, including Lucyd, Bodyarmor, Nike, T-Mobile, Beats and many others.
The cornerback also has several real estate properties in the United States, including the ones in Yorba Linda and Maple Valley. He purchased the latter for $2.31 million in 2014 from Jamal Crawford, former NBA Sixth Man of the Year, who bought the home in 2006 for $3.231 million, as per Bleacher Report.
Sherman recently got involved in a controversy after he was arrested by police Wednesday on an alleged domestic violence charge. The athlete's wife, Ashley Moss, reportedly called 911 and told the dispatcher that her husband was drunk and had threatened to kill himself.
Even though the star athlete got aggressive and physical, Moss maintained that no one was hurt during the incident and that Sherman would never hurt them, Fox News reported.