Fashion
'Growing up to a beautiful young woman': Lady Louise Windsor wears Philip's jacket at show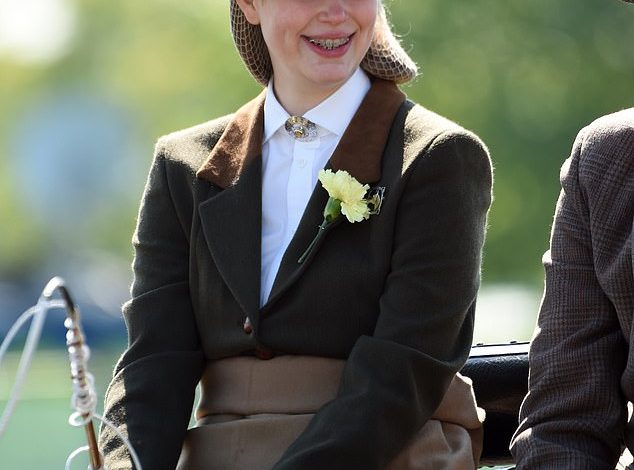 express– The 17-year-old daughter of Prince Edward and Sophie Countess of Wessex was watching carriage driving during the Royal Windsor Horse Show. Much like the late Prince Philip, her grandfather, Louise is a talented carriage driver.
She attended with her father Prince Edward and her mother, Sophie, Countess of Wessex.
The young royal looked as elegant as her parents in a dark blue trouser suit and a green blouse. The jacket once belonged to Prince Philip, who the young royal clearly kept in mind at the event. She also inherited a carriage and ponies from the Duke of Edinbugh, to honour their shared hobby.
Fans were quick to comment on the young royal's day out.
"A confident and beautiful Lady Louise! She reminds me so much of a young QEII," one fan said.
"How stunning is Lady Louise?" another asked.
One wrote: "Louise is growing up to be a beautiful young woman and Sophie is all kinds of fabulous."
"Louise is definitely through the awkward phase. Turning into a stunner," another fan wrote.
Another said: "They all look beautiful and elegant."
"Lady Louise has really grown into a beautiful young woman," another agreed.
One fan wrote: "Lovely. Lady Louise is a beauty, looks like she got her braces off."
"The Earl and Countess of Wessex and The Lady Louise looking all lovely as ever!" one said.
"Lovely family," another wrote.
One commenter wrote: "Louise looks like a young Rosamund Pike!"
Rosamund Pike is a British actress who has played a Bond Girl and also Jane Bennett in the 2005 Pride and Prejudice adaptation.
Lady Louise will be competing in the events tomorrow.
Last year, age just 16, she came third in the event.
Sophie Countess of Wessex said of her daughter: "She is naturally so good at it, she really is. It's something that she has taken to very well."
She also told the Telegraph: "She's loved it, it's really pushed her into doing things that she's had to schedule into her routine.
"She's quite a committed person anyway. This is the kind of thing that really ticks the boxes for her.
"But in terms of confidence, it's given her a huge amount."