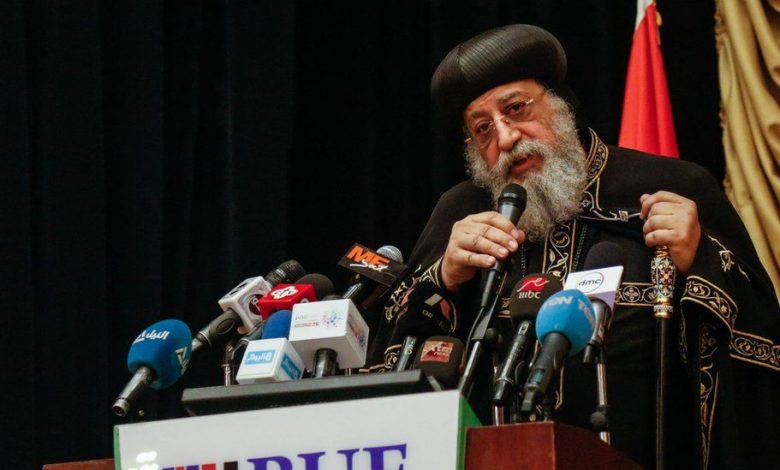 bbc– A Coptic Christian monk who was convicted over the 2018 killing of the head of an ancient Egyptian desert monastery has been hanged.
Bishop Epiphanius was found bludgeoned to death in July 2018 at Saint Macarius monastery in the Western Desert.
Another monk convicted for his role in the crime was sentenced to life in prison.
The case shocked Egypt's Coptic community, the largest Christian minority in the Middle East.
The monks, Wael al-Saad Tawadros and Remon Rasmi Mansour, were said to have killed the abbot of the monastery in the plains of Wadi al-Natrun, north-west of Cairo, because of unspecified "differences".
Coptic monks charged with bishop's murder
Egypt country profile
Wael al-Saad Tawadros – who prosecutor say confessed to bludgeoning the bishop over the head with a steel pipe while the other monk stood guard – was executed on Sunday.
Mansour was also initially sentenced to death, but this was reduced to life after he won an appeal.
The Coptic church stopped ordaining new monks for a year as part of measures implemented after the killing.
Who are the Coptic Christians?
The Coptic Orthodox Church is the main Christian church in Egypt. While most Copts live there, the church has about a million members outside the country.
Copts believe that their faith dates back to about AD50, when the Apostle Mark is said to have visited Egypt. The head of the church is called the Pope, and is considered to be the successor of Saint Mark. The current Pope is Tawadros II.
The Coptic Church separated from other Christian denominations at the Council of Chalcedon in 451, in a dispute over the human and divine nature of Jesus Christ.
Coptic Christians are estimated to make up about 10%-15% of Egypt's population of over 100 million.