Europe
UK denounces China sanctions over Xinjiang as Western rift widens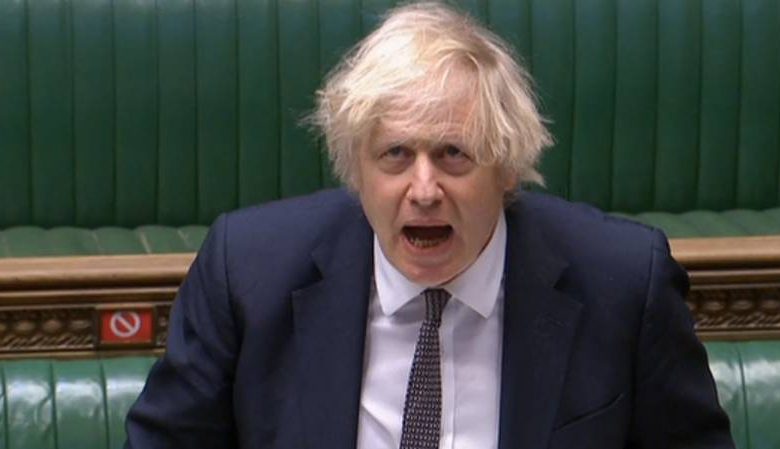 sbs– Britain accused China of "gross human rights violations" against the Muslim Uighur minority after China slapped sanctions on UK lawmakers and lobby groups, widening a rift with Western powers over alleged abuses in Xinjiang.
At least one million Uighurs and people from other mostly Muslim groups have been held in camps in northwestern Xinjiang, according to rights groups, who accuse authorities of forcibly sterilising women and imposing forced labour.
The European Union, Britain, Canada and the United States sanctioned several members of Xinjiang's political and economic hierarchy this week in coordinated action over the allegations, which the US has said amounts to genocide.
China, which insists Xinjiang is an "internal affair", has retaliated with sanctions on individuals from the EU and Britain who have taken up the Uighur cause and also spoken out on the crackdown against democracy campaigners in Hong Kong.
While also fuelling a social media war on Western brands, China announced sanctions against nine British individuals and four entities, saying they had "maliciously spread lies and disinformation" over the treatment of Uighurs.
The individual sanctions were confined to critical legislators rather than government ministers, but Prime Minister Boris Johnson said Britain stood squarely behind them.
"The MPs and other British citizens sanctioned by China today are performing a vital role shining a light on the gross human rights violations being perpetrated against Uighur Muslims," he tweeted.
"Freedom to speak out in opposition to abuse is fundamental and I stand firmly with them," he said, days after his government defended the need for critical engagement with China on climate change and trade in a new global strategy paper.
'Profoundly sinister' 
Foreign Secretary Dominic Raab said China's envoy to London would be summoned to hear "that we will not be silenced in speaking out about these human rights abuses".
China's government also sanctioned the China Research Group of MPs, the Uyghur Tribunal, and Essex Court Chambers, a partnership of lawyers who wrote a legal opinion that there is a case for genocide against the Chinese government concerning the Turkic ethnic group.
All of the sanctioned parties will be barred from mainland China, Hong Kong and Macau, while any assets in the country will be frozen, and Chinese citizens and institutions will be banned from dealings with them.
The China Research Group – led by sanctioned MPs Tom Tugendhat and Neil O'Brien – accused China of a "profoundly sinister" approach to its critics.
"Yet more Western businesses are discovering that China is becoming a dangerous place to do business," a statement said, citing "an increasingly nationalistic and unpredictable Communist party".
The Uyghur Tribunal, a panel of independent UK-based lawyers, vowed to press on with its investigation into whether China is guilty of crimes against humanity in Xinjiang.
China flatly denies any abuses in the region, describing detention centres as work camps intended to boost incomes and deter extremism in a region made restive by central control.
China accused Western countries of "provoking first" with their sanctions.
"We can only talk and deal with them in a way they understand and will remember," foreign ministry spokeswoman Hua Chunying told reporters in Beijing.
"I think they will get used to it gradually."
'Suicidal' brands 
The reputations of several Western brands have been shredded in China this week after old statements expressing concerns over the reports of forced labour in cotton-rich Xinjiang resurfaced on closely controlled social media.
Chinese celebrities and tech firms waded in, pulling partnerships with brands from Nike and H&M to Adidas, Burberry and Calvin Klein.
Nationalist tabloid Global Times said H&M, which counts China as its fourth-largest market, had been "suicidal" in its remarks.
As the fashion retailer disappeared from Chinese shopping apps, H&M China said Wednesday it "does not represent any political position" and remained committed to long-term investment in China.
The vituperation from China also brought into question a massive trade pact with the European Union which is in the final stages before enactment.
France on Thursday warned it would take a firm stance on forced labour in the pact, which must be ratified by the bloc's 27 states and approved by its parliament.
The Western move to box in China over Xinjiang has been orchestrated by new US President Joe Biden, who has sought consensus against the perceived aggressions of China.
In his first presidential press conference late Thursday, Biden said he was not "seeking confrontation".
But a debut face-to-face meeting between the two nations' top diplomats last week in Alaska descended into public mud-slinging.