Fashion
Swung, Slung, or Draped: However You Wear It, a Sweater Is Your Best Accessory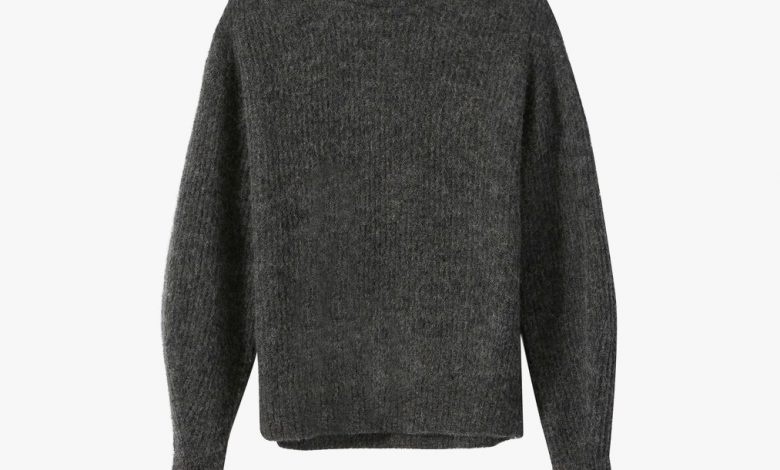 vogue– If you've worn and reworn your sweaters this past year, we don't blame you. After a long winter and an even longer year of season-less indoor style, sweaters have become something of a style safety blanket. In fact, a handful of the spring 2021 collections featured jumpers and pullovers worn as a scarf-like accessory. Sweaters were shown draped over the shoulders and knotted around the body, styled like portable little throws at the ready should we catch a chill.
A sweater was tied around the waist of a billowing tie-dye maxidress at Gabriela Hearst; at Tory Burch, one was pinned and twisted over the shoulders of a look consisting of a T-shirt, trousers, and sneakers. Our Legacy knotted its sweaters in front of acid-wash denim jackets, while Plan C took the preppy route, hugging a knit around a striped polo.
Whether it's for practical purposes or for the look—or both—street style stars have also been tying, knotting, wrapping, and simply throwing sweaters over their ensembles. Conduct a quick "sweater" search in Vogue's street style trend tracker and you'll find plenty of examples of the look: over dapper suits outside the menswear shows, worn as cozy extra layers of warmth on the streets of Stockholm, and on the springy rues of Paris. It's clear the look is no longer just for country-club-goers or school uniforms, but for the fashion flock too.
The best part about this look is that it's the rare trend that requires you to buy absolutely nothing at all. Try it with any sweater—Fair Isle, cashmere, cardigan—you already own.
However, we do recommend a bit of strategy: depending on the season, play with different weights and styles. In the spring, instead of a jacket opt for a light cashmere knit over a blouse and skirt; in the colder months, tie a chunky-knit turtleneck around your neck in lieu of a winter scarf. You can throw on a sweater just to add a bit of texture, color, or volume to your look.
Here, five ways to tie, wrap, and drape your most-loved sweaters, plus a few outfit ideas to get you started.