World
Michelle Obama and former POTUS Barack 'can't get a word in' with daughters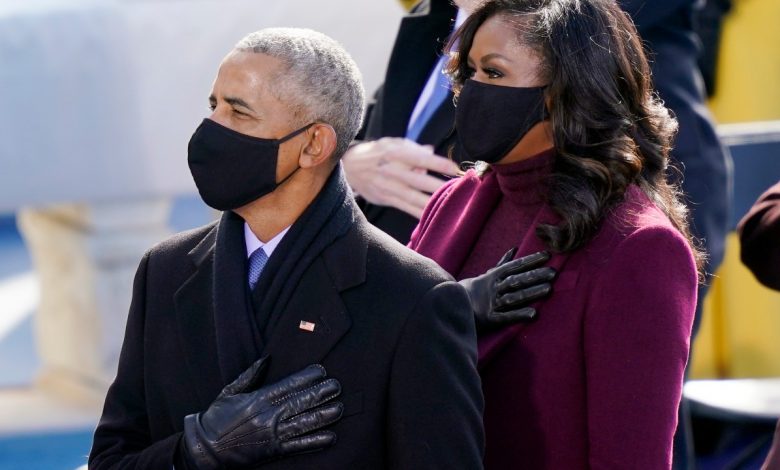 express– The former President's daughters Sasha and Malia have strong voices, according to the 44th First Lady. It comes after Mrs Obama tore into Republican Senators for being "unpatriotic" in attempting to block the Voting Rights Act.
In an interview with Good Morning America, Mrs Obama shared Sasha and Malia lead the way for the family's conversations.
She said: "If you sit around the dinner table, me and Barack, we can't get a word in edgewise and we like it like that.
"We want to hear their thoughts and their opinions, and that's where it begins."
The former First Lady then added: "I always have wanted them to start practising the power of their voices very early on.
"What I hope they learn is that who they are right now is enough."
Mrs Obama previously has said she wanted to make sure her daughters enjoyed a normal childhood, despite their parents being the President and First Lady.
She previously opened up about Malia's first day at Harvard University, while speaking to People, and said: "The most gratifying part of it all has been watching the girls enter their next phase of independence.
"Our role as parents is to raise self-sufficient, thoughtful, and compassionate individuals, and in order for them to fully embrace their own journeys, we have to be willing to let them go, so that they can grow on their own.
"That's the only way we can become more."
It comes after the former First Lady released an adaptation of her book for younger readers.
In a conversation with Zaya Wade, former NBA star Dwayne Wade's 13-year-old daughter, about the book, Mrs Obama said: "It does take time to know what yourself is, for young people.
"So, my first piece of advice is be patient with yourself, No. 1: This is the period of exploration, and sometimes we put too much pressure on teenagers to know who you're going to be."
She also said in an Instagram post announcing the adaptation she hoped "it'll open up new dialogues with your children or grandchildren".
Posting on Twitter, Mrs Obama said she was "thrilled" the For the People Act, which provides sweeping reforms to protect and expand voters' rights and reform campaign finance laws, passed in the House.
In an attack on those who voted against the legislation, she said: "Our democracy remains under attack by the partisan and unpatriotic actions of those at the state level who are doing everything they can to curtail access to the voting box.
"Make no mistake – the idea that we cannot both hold secure elections and ensure that eligible voters can make their voices heard is a false choice.