World
Mourning the death of a young anti-coup protester, demonstrators return to Myanmar streets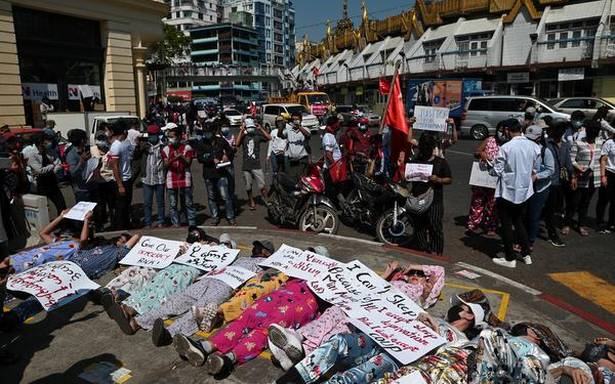 sbs– Demonstrators gathered across Yangon Saturday to mourn the death of an anti-coup protester, as the United States urged the leaders of Myanmar's new military regime to refrain from violence and relinquish power.
Much of the country has been in uproar since troops deposed civilian leader Aung San Suu Kyi on 1 February, with large street demonstrations in major cities and isolated villages alike.
Authorities have responded with increasing force, deploying troops against peaceful rallies and firing tear gas, water cannon and rubber bullets.
A doctor in Naypyidaw on Friday confirmed the death of Mya Thwate Thwate Khaing, a 20-year-old who was shot in the head during a protest in Myanmar's capital last week.
She has since become a symbol of resistance for protesters, who have hoisted her photos high in demonstrations and even unfurled a massive banner of artwork from a bridge showing the moment she was shot.