Australia
Sydney Airport worker confirmed as NSW's first community case of coronavirus in two weeks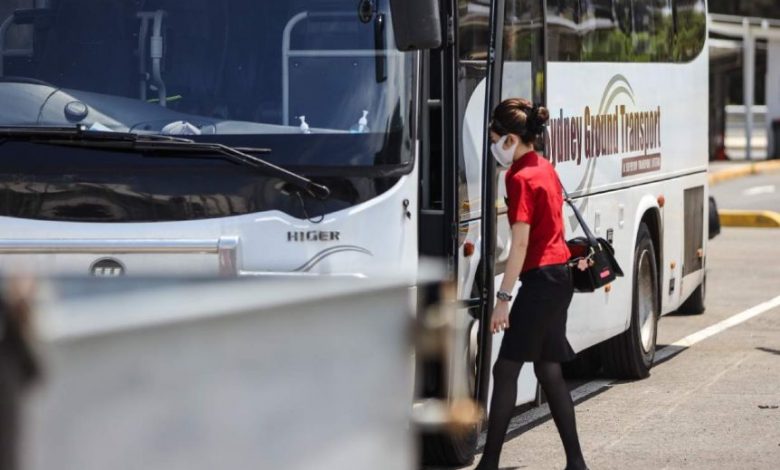 sbs– A 45-year-old worker at Sydney Airport has tested positive to coronavirus, the first locally-transmitted case in the state in almost two weeks.
Health authorities said on Wednesday they thought the worker, who was responsible for transporting airline staff, contracted the virus from international air crew.
Contract tracing is currently underway for the man, who first developed symptoms on Saturday. It is understood the man was wearing a mask while at work and didn't work as a driver for members of the public.
"Our preliminary information is that we will be looking at the trips that he has undergone, the people he has escorted, between the airport and the hotels," the state's chief health officer Kerry Chant told reporters.
"His contact in those settings was to basically help people out with their baggage and help them exit a minivan or buses."
Three household contacts of the confirmed case were also isolating while awaiting test results and genome sequencing would be "expedited" to establish whether the virus stemmed from overseas, she added.
The "unfortunate" result was discovered after the man was tested late on Tuesday night, NSW Health Minister Brad Hazzard said.
The case has prompted plans for a tightening of the rules for international arrivals, with Mr Hazzard flagging that international air crews arriving in NSW would likely soon be required to enter hotel quarantine until their outward flight.
More than 2,000 international airline crew members were touching down in Sydney each week, with many of them staying up to 72 hours before flying out. Crew members temporarily in NSW are currently subject to some restrictions, but they are not as onerous as other returning travellers.
"We need to be cognisant of the need to work with airlines to make sure their air crew are able to come into NSW and Australia, but make sure they do it in a safe way," he said, adding that discussions with international airlines on this matter would take place over the next 24 to 48 hours.
"We should also keep this in perspective, 3,000 people died almost every day in the US in the last week or two, and many more before that. So 3,000 people died. We have one positive case at the moment in New South Wales and therefore, Australia," Mr Hazzard said.
"You can't expect in a COVID world pandemic that we won't from time to time have a case. It will happen."
NSW has not recorded a confirmed case of COVID-19 in the community since 3 December, when a hotel quarantine worker at a Sydney Novotel tested positive to the virus.