Europe
UK and EU agree to keep talking past Sunday deadline as 'no-deal Brexit' looms large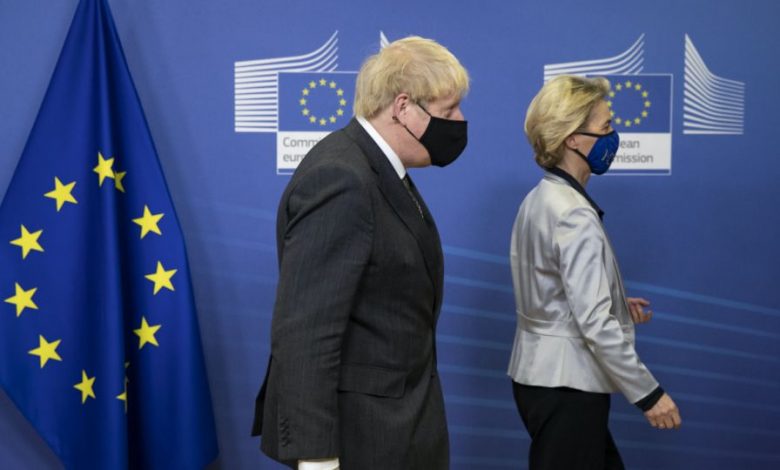 (CNN)The United Kingdom and the European Union have agreed — once again — to extend trade talks beyond a self-imposed deadline after failing to reach a compromise, European Commission President Ursula von der Leyen said on Sunday.
The talks were initially extended until Sunday after Wednesday's meeting between von der Leyen and the UK Prime Minister Boris Johnson, billed as a "last-ditch effort," ended without an agreement.
No new deadline has been announced, but von der Leyen said it was "responsible" to go "the extra-mile," adding that she had "constructive and useful" phone call with Johnson.
The E Union and the UK have been trying for months to agree on a trade deal before the Brexit "transition period" ends on December 31. Earlier this week, a joint statement by Johnson and von der Leyen cited three "critical" sticking points: fishing rights, the UK's ability to diverge on EU standards, and legal oversight of any deal.
This is a developing story.