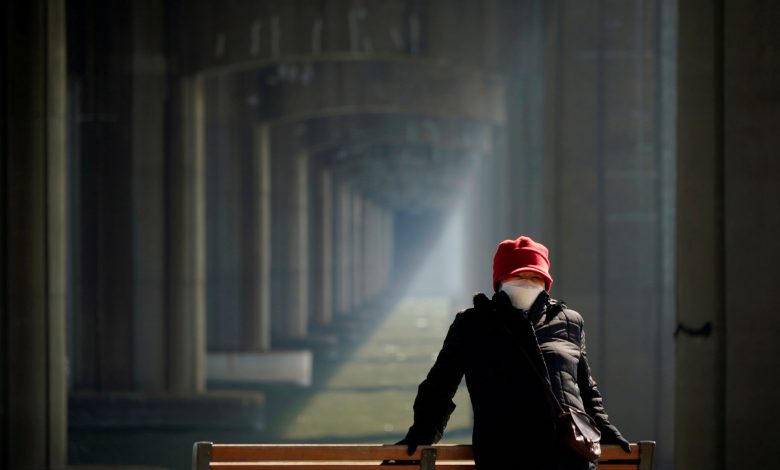 news– Almost 40 suburbs across south west Sydney have been put on high alert for COVID-19, after fragments of the virus were found during sewage testing.
Ongoing surveillance of the sewage on Tuesday found traces of the virus in the Liverpool catchment, according to NSW Health.
A warning has been issued to some 180,000 residents across 39 suburbs to monitor for symptoms of coronavirus.
Anyone showing symptoms of the virus is urged to seek out a test immediately.
The suburbs serviced by the sewage treatment plant include Bardia, Hinchinbrook, Hoxton Park, Abbotsbury, Ingleburn, Prestons, Holsworthy, Edmondson Park, Austral, Cecil Park, Cecil Hills, Elizabeth Hills, Bonnyrigg Heights, Edensor Park, Green Valley, Pleasure Point, Casula, Hammondville, Liverpool, Moorebank, Wattle Grove, Miller, Cartwright, Lurnea, Warwick Farm, Chipping Norton, Voyager Point, Macquarie Links, Glenfield, Catherine Field, Gledswood Hills, Varroville, Leppington, West Hoxton, Horningsea Park, Middleton Grange, Len Waters Estate, Carnes Hill, Denham Court.
"People in these areas must be aware of any symptoms of illness, and immediately isolate and get tested should even the mildest of symptoms appear that might appear to be just a cold," NSW Health said in a statement. "Symptoms such as a runny nose or scratchy throat, cough, tiredness, fever or other symptoms could be COVID-19."
Anyone who is tested must remain in isolation until they receive a negative test result, NSW Health added.The health authority started testing for coronavirus in sewage in July, calling it "another tool in the fight against the global pandemic".NSW Health said there is no evidence COVID-19 is transmitted through wastewater.
Meanwhile, unless there are locally acquired cases in the coming days, the Queensland border will be opened to the entirety of NSW and Victoria on December 1.
Victoria could reach its 28-day benchmark of no cases of community transmission by tomorrow, and NSW reached its benchmark yesterday, after an earlier case was linked to two previous clusters.
Queensland premier Annastacia Palaszczuk said she will make a final call on Victoria tomorrow.
"Can I say to New South Wales – we welcome you to Queensland from December 1. We know how tough this has been on families. This is a great day," Ms Palaszczuk told reporters.
"It's exciting news and it has met the requirements that (chief health officer Jeanette) Dr Young has set. In further good news, tomorrow is the day that Victoria will meet that threshold as well.
"So I will update everybody again tomorrow morning. I have been in contact with both the New South Wales Premier and the Victorian Premier and I have advised also the Victorian Premier Daniel Andrews, that if they reach that 28 days tomorrow, then they, too, will be open on December 1."