Australia
Salt Lake Potash surges towards first SOP production from Lake Way within six months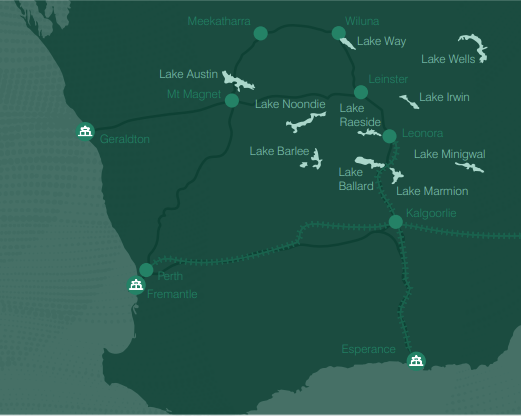 Salt Lake Potash Ltd (ASX:SO4) (LON:SO4) (OTCMKTS:WHELF) is set for a transformational year as it heads towards first sulphate of potash production from the Lake Way project in the first quarter of 2021.
While the company remains focused on delivering the Lake Way project in the Goldfields district of Western Australia, it has a small team running internal trade-off studies to determine its next project.
Shortly after commencing production at Lake Way, with first production still firmly on track for the March quarter of 2021, it expects to be in positive cash flow.
This will enable the company to rapidly deleverage and invest in the development of other SOP within its portfolio.
Number of potential development projects[hhmc]
Salt Lake Potash has a number of potential development projects within its portfolio, including Lake Wells, Lake Marmion, Lake Ballard and Lake Irwin.
Chief executive officer Tony Swiericzuk said: "These projects all potentially possess characteristics that would make for an attractive development – principally the ability to fast-track production at a low level of capital intensity.
"I look forward to sharing in the further future success of the company."
SOP market resilient[hhmc]

Swiericzuk noted that the market for SOP had remained extremely resilient over the course of 2020 despite the economic uncertainty caused by COVID-19.
Benchmark prices in northwest Europe have remained stable and premiums for higher quality and water-soluble product remain strong.
"We expect premiums for our highly soluble, high potassium and ultra-low chloride product to reflect this strength," he added.
Transformative period[hhmc]

Financial year 2020 was a transformative period for SO4, with the company hitting some of its major milestones.
They included:
Construction and completion of Stage 2 on-lake civil work consisting of 275 hectares of evaporation ponds, taking the total pond area to 400 hectares. The Stage 1 and 2 evaporation ponds are precipitating harvest salts with first bulk sample reporting average potassium grades of 7.5%, comfortably above the average plant feed of 6.8% assumed in the bankable feasibility study (BFS);
Commencement of the paleochannel bore field development with the drilling and test-pumping of brine extraction bores and results confirming the BFS model for both aquifer parameters and brine grades;
The award of EPC and EPCM contracts for the construction of the Lake Way processing plant and non-process infrastructure to GR Engineering Services;
Significant progress at the process plant and non-process infrastructure site with the completion of the 260-room Lake Way village, bulk civil earthworks and procurement of approximately 90% of major vendor packages; Read More – Source
[contf]
[contfnew]


[contfnewc]
[contfnewc]