Australia
Whitebark Energy subsidiary continues operations at Wizard Lake Oil Project, Canada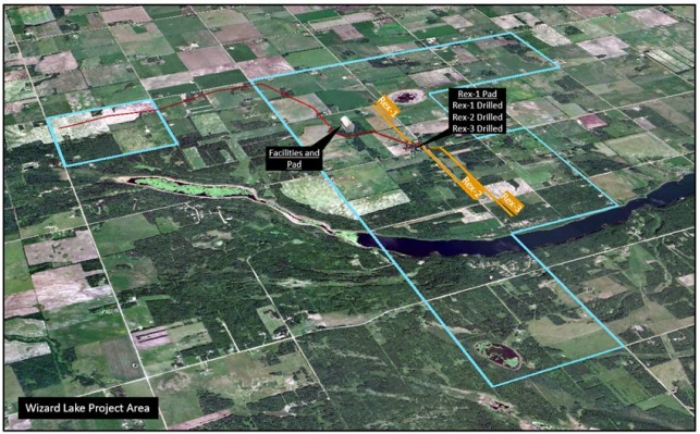 Whitebark Energy Ltd (ASX:WBE) Canadian subsidiary Salt Bush Energy Ltd (SBE) will continue to operate the companys Wizard Lake Oil Project in Alberta, Canada, following the cessation of operations by partner Point Loma Resources Ltd effective May 21, 2020.
In April, PLX announced the sale of 97.5% of its 40% interest in the project on April 21 for C$2.9 million, with Whitebark holding 60%.
However, in the present economic environment, PLX no longer has the financial capacity to continue operations and the Alberta Energy Regulator (AER) has confirmed that SBE will continue to operate the Rex1 and Rex 2 wells licensed by PLX pending formal transfer of the well licences to SBE.
The changes do not affect SBEs ability to continue producing from all the wells in the field or impact its ability to carry out development operations.
Working interest[hhmc]

Whitebark will continue to receive approximately 90% of all production from the Rex 1,2 and 3 until payout of all pro-rata costs are covered and is 100% owner of the facilities and pipelines.
SBE is receiving 100% of earnings from Rex 1 until payout and has an 85% working interest in Rex­ 2 and 3 until payout.
SBE holds a 100% working interest in all facilities, pipelines, and infrastructure and 60 to 100% in the mineral rights.
Wizard Lake production[hhmc]

Whitebark will increase production at Wizard Lake following the recovery of the oil price in Canada and as soon as spring break up conditions allow.
The company also remains committed to continuing the Wizard Lake Oilfield development and is undertaking a review to determine the appropriate time to recommence drilling.
To mitigate the volatility in oil prices, Whitebark has reduced the well pump output rate on Rex-1 and Rex-2, whiRead More – Source
[contf]
[contfnew]

[contfnewc]
[contfnewc]