Middle East
Lebanon brings back lockdown for four days as IMF mulls $10 billion aid package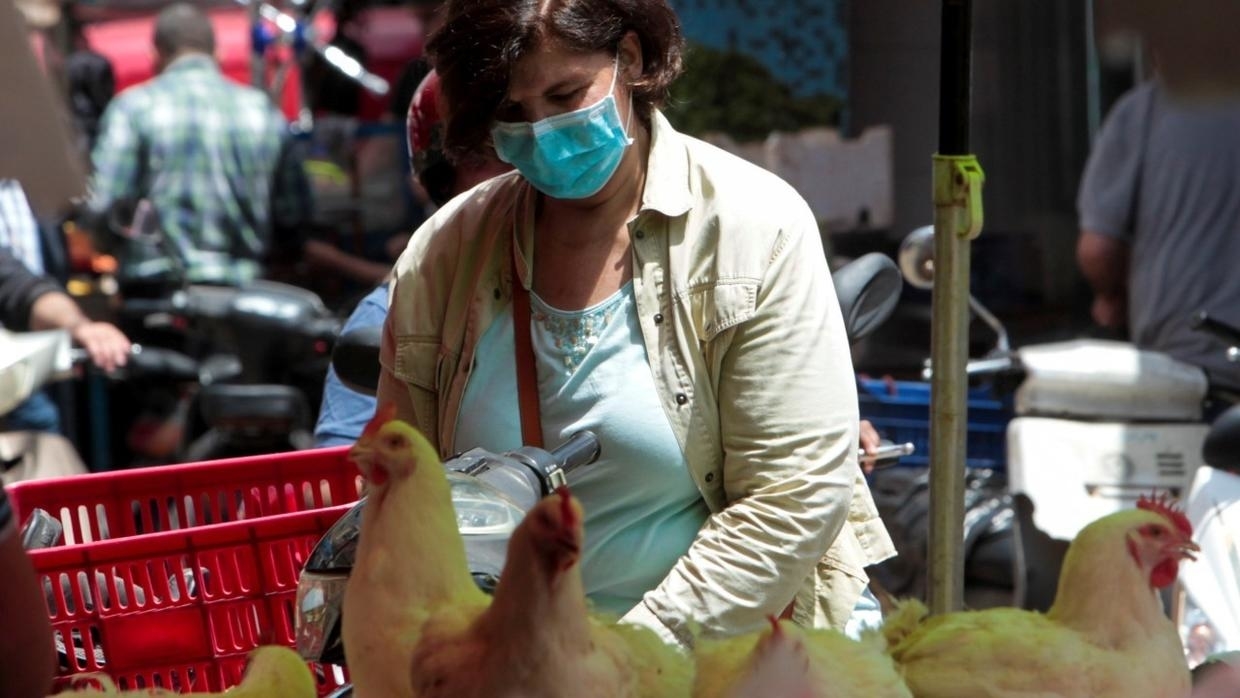 Issued on: 14/05/2020 – 03:19Modified: 14/05/2020 – 03:19
Lebanon's government has ordered most of the country to shut down again for four days, starting on Wednesday night, as it seeks to ward off a coronavirus resurgence after easing some restrictions.
Advertising
Read more
The country has been under lockdown since mid-March to rein in an outbreak that has infected 870 people and killed 26. Lebanon started lifting restrictions last week as part of a longer-term plan, letting restaurants, hair salons, construction sites and others re-open at lower capacity.
But the cabinet agreed on Tuesday on the "full closure" for four days to curb a rise in new infections in recent days, after a drop in cases which the government had hailed as a success.
"This achievement is at risk of collapsing" because some people did not comply with the guidelines, Prime Minister Hassan Diab was quoted as saying during the meeting.
Information Minister Manal Abdel Samad said the four-day closure, which excludes supermarkets and pharmacies, would also allow teams from the health ministry to conduct more testing.
She added that the government would re-evaluate its original five-stage plan for gradually reopening the economy.
Beirut airport has been closed for nearly two months, except for flights bringing thousands of expatriates home, adding to the rise in infections.
The lockdown already includes an overnight curfew, with security forces patrolling some streets.
The pandemic has compounded woes in Lebanon, which was already wrestling with a financial crisis that has slashed more than half the value of its currency since late last year.
IMF discussing $10 billion aid package
The International Monetary Fund on Wednesday said it has begun remote discussions this week with Lebanon, which is seeking some $10 billion of aid to help it out of the worst financial crisis in its history.
Tough negotiations lie ahead for Lebanon, which will be expected to enact economic reforms its sectarian leaders have long avoided if Beirut hopes to secure international aid, analysts say.
With Lebanon in a coronavirus lockdown, the first round of talks began via videoconferencing.
"The aim is to reach a comprehensive framework that can help Lebanon address the current challenging economic and social conditions and restore sustainability and growth," an IMF spokeswoman said of the talks that began on Monday.
She said the discussions would continue in coming days.
"We are comfortable with the atmosphere of these initial discussions, and we expect that the upcoming discussions will be equally constructive," Lebanon's Finance Minister Ghazi Wazni said in a statement.
Beirut officially asked for IMF assistance earlier this month, in what Prime Minister Hassan Diab called a "historic moment" for a country facing the biggest threat to its stability since the 1975-90 civil war.
The talks will be based on a government rescue plan which maps out tens of billions of losses in the financial system.
An international support group including the United States and France said in a statement the decision to request an IMF program was "a first step in the right direction".
Domestic political support was "necessary for successful conduct and rapid completion of negotiations with the IMF", the support group noted, hinting at the need for consensus among Lebanon's fractious politicians.
Foreign donors, which have helped Lebanon in the past, say they will not think about giving any fresh aid before the state enacts reforms to address rampant corruption and waste – root causes of Lebanon's economic problems.
"Whilst there are no quick and easy fixes to economic reconciliation given that there will inevitably be losers in a likely fraught reform process, the crisis has become so complRead More – Source
[contf]
[contfnew]

[contfnewc]
[contfnewc]