Middle East
Shaky Gaza ceasefire appears to hold after 50 hours of fighting
A spokesman for Islamic Jihad in Gaza, Musab al-Braim, told CNN the ceasefire was supposed to come into effect at 5:30 a.m. morning (10:30 p.m. ET Wednesday). There have been two further series of rocket launches after that time, but as of midday Thursday (5 a.m. ET), the fighting appeared to have largely subsided."The coming hours and days will be critical," said Nickolay Mladenov, the UN's Special Coordinator for the Middle East Peace Process, warning that further escalation could have led to war. "All must show maximum restraint and do their part to prevent bloodshed."Egypt and the United Nations mediated an end to the violence, which saw approximately 450 rockets fired from Gaza into Israel and multiple rounds of Israeli air strikes.As the fighting between Israel and Islamic Jihad continued overnight, an Israeli strike killed eight members of a family in Deir al-Balah in central Gaza, the Palestinian Ministry of Health said, including five children and two women. The Al-Mezan Center for Human Rights identified the family as the al-Sawarkeh family.A spokesman for the Israeli military said the strike targeted a mid-level rocket unit commander in Islamic Jihad, acknowledging there was collateral damage and that the military is "looking into the event." Islamic Jihad denied that anyone in the family was a member of their faction.Islamic Jihad is the second largest militant group in Gaza after Hamas, which runs the coastal strip. It laid out its terms for a ceasefire late Wednesday evening, demanding that Israel cease targeted killings, stop shooting at demonstrators along the Gaza fence, and take steps to end the blockade of the coastal enclave. It was not clear if Israel had agreed to any of these conditions.Israel does not officially acknowledge any agreements with Gaza militant groups, but the military began lifting civilian restrictions around Gaza Thursday morning in a clear indication that it expects the latest violence has ended.In the communities on the Gaza periphery, Israel's homefront command said restrictions would be lifted after a situational assessment; restrictions elsewhere in the country were canceled at 7:00 a.m.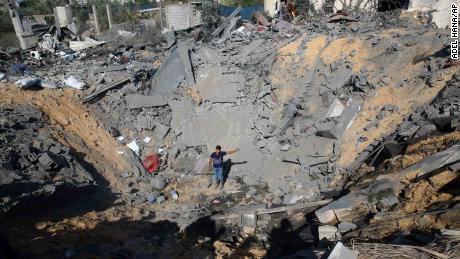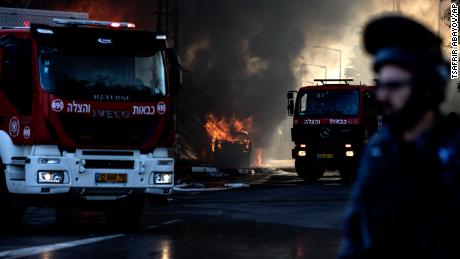 The sharp escalation began early Tuesday morning with Israel's targeted killing of senior Islamic Jihad leader Baha Abu al-Ata. Israeli officials said he was a "ticking time bomb" planning to carry out imminent attacks.
The plan to carry out his assassination, called "Black Belt," had been in the works for a few months, Israel Defense Forces (IDF) spokesman Lt. Col. Jonathan Conricus told reporters, and was approved approximately 10 days ago. Israel used diplomatic "and other means" to try to dissuade Abu al-Ata from planning and carrying out attacks, Conricus said, but the outreach was unsuccessful.Israel viewed the removal of Abu al-Ata as a step that would remove "an obstacle for stability, and (allow) different diplomatic arrangements" to move forward, Conricus said. In previous briefings, Israeli officials have made clear they hold Islamic Jihad responsible for most if not all rocket fire aimed at Israel in recent months, holding up attempts to reach deeper agreements with Hamas over conditions in the Gaza Strip.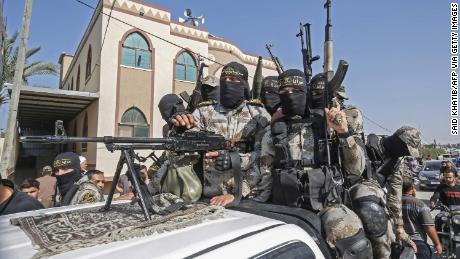 In the fighting that followed Abu al-Ata's killing, 34 Palestinians were killed in Gaza, according to the Palestinian Ministry of Health, among them several children, including two seven-year-old boys."Islamic Jihad commanders in Rafah, in Khan Younis, and in other places, [have] a strategy to use their private houses as weapons storage facilities," Conricus said. "We did strike privates homes of these commanders of the Palestinian Islamic Jihad, which from a legal point of view are eligible military targets because they are used for military activities: stockpiling weapons."Approximately 25 of the people killed in the fighting were launching or preparing to launch rockets against Israel, Conricus said.Islamic Jihad's military wing, the Quds Brigade, claimed Read More – Source