Europe
Putin offers Russian citizenship to Ukrainians in separatist-held areas
"Individuals permanently residing in certain areas of Ukraine's Donetsk and Lugansk regions have the right to apply for Russian citizenship under a simplified procedure," a decree reads, according to Russia's state-run TASS news agency.Outgoing Ukrainian President Petro Poroshenko called the move "unprecedented interference … in the internal affairs of an independent state." He said it was a "brutal violation of sovereignty, territorial integrity and independence of Ukraine and a complete trampling upon its obligations in the framework of the Minsk agreements."Speaking to reporters Thursday in the Russian city of Vladivostok after a summit meeting with North Korean leader Kim Jong Un, Putin downplayed criticism of the move. "We are and I am personally far from provoking someone," the Russian President said. "The issue of passports is purely humanitarian."In addition to supporting separatists in eastern Ukraine, Russia annexed the Black Sea peninsula of Crimea in 2014. Efforts to broker a lasting peace in Ukraine have faltered. The Minsk agreements signed in 2014 and 2015 called for a ceasefire and withdrawal of heavy weapons but have repeatedly been breached.The proxy war has claimed around 13,000 lives in the country's east, where the majority of the ethnic minority Russian population lives.
US and UK condemnation
The US State Department on Wednesday condemned Putin's decision to fast-track Russian citizenship applications.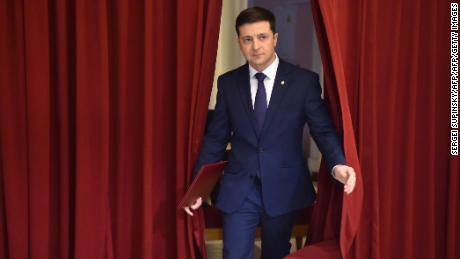 "Russia, through this highly provocative action, is intensifying its assault on Ukraine's sovereignty and territorial integrity," the department said in a statement.Kurt Volker, the US special representative for Ukraine negotiations, was critical as well. "Russia's recent decision to issue passports is highly provocative and is straight from its 'occupation playbook' and undermines efforts to implement Minsk and restore Donbas to Ukrainian control," Volker said on Twitter.Read More – Source
[contf]
[contfnew]

[contfnewc]
[contfnewc]