World
Lang Lang Q&A: "Playing music all the time makes me an optimist"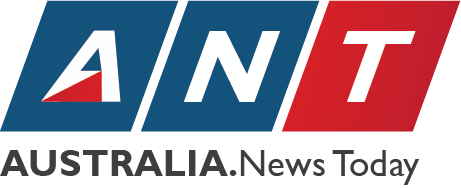 Lang Lang was born in Shenyang, China in 1982. A child prodigy pianist, he rose to fame at the turn of the millennium, performing in several prestigious orchestras. He has often been described as a "rock star" of classical music and has released more than 20 albums.
Whats your earliest memory?[hhmc]

Listening to my father play the erhu: the Chinese violin.
Who are your heroes?[hhmc]

My childhood hero was Vladimir Horowitz. When I was four years old I saw him play on the television. He performed Schumanns "Träumerei", a piece that technically even my neighbour could play, but took it to the highest artistic level. I thought, "Wow. Thats the type of musician I want to be in the future." Now, its Luciano Pavarotti: he brought classical music to a totally new audience, engaging the whole world. The personality and talent he had was incredible.
What book last changed your thinking?[hhmc]

My latest album Piano Book! Its a recording of the piano pieces I first learned to play in my childhood. Theyre not just simple pieces: theyre miniature masterpieces. Recording this album totally changed my thinking about those pieces.
Which political figure do you look up to?[hhmc]

I dont really look up to political figures. For me, musicians such as Leonard Bernstein and athletes such as Michael Jordan are the people I look up to.
What would be your Mastermind subject?[hhmc]

Bachs Goldberg Variations. Its a piece I started very early in my life, and I picked it up again three or four years ago: the next challenge in my life is to perform this piece.
I believe its the most incredible music that can be performed by a solo pianist.
In which time and place, other than your own, would you like to live?[hhmc]

Nineteenth century Paris was a time of incredible artistic development. All those great musicians and poets and novelists and artists, gathered in one place, developing the most interesting, most colourful works.
What TV show could you not live without?[hhmc]

Mozart in the Jungle. Its a really fun, very realistic comedy about a bunch of classical musicians. I actually made a little cameo: playing ping-pong with some of my musician friends.
Whats your theme tune?[hhmc]

"Bohemian Rhapsody". There are very few real rhapsodies: theres Gershwins "Rhapsody in Blue", Franz Liszts "Spanish Rhapsody" and Queens.
Whats the best advice youve received?[hhmc]

Follow your dream, and never give up.
Whats currently bugging you?[hhmc]

Music education in schools, which unfortunately has been cut into dangerous shapes. Theyre always cutting art and music. I have a foundation named the Lang Lang International Music Foundation, which aims to bring music education back into public schools worldwide.
When were you happiest?[hhmc]

When I was playRead More – Source
[contf]
[contfnew]

[contfnewc]
[contfnewc]