Sports
Curse broken, Simmons prepares for his second playoff run in the NBA
To an overwhelming number of impressionable Gen Z consumers, Ben Simmons is known less for his point-forward skills with the Philadelphia 76ers in the NBA and more for his attachment to supermodel girlfriend Kendall Jenner, one of the most famous people in the known universe.
Jenner, 23, has 107 million Instagram followers. Most of her posts get more likes than the population of most of our major cities. She's never not in the news. In recent days, for example, she was snapped wearing snakeskin pants to a super-weird, invite-only celeb church service hosted by her brother-in-law Kanye West, something that Simmons brilliantly managed to avoid (at home knocking over the lawn with any luck).
And just last week she was spotted in the kitchen with her famous mum/mom Kris Jenner, learning how to make what would later be revealed to be the equally famous 'layered guac'. Kendall learns recipes best in a very small yellow bikini, it was also revealed.
What does all this have to do with Simmons, the Australian NBA All Star preparing for a second playoff run in the City of Brotherly Love? Nothing. And everything. Dating a Kardashian has been a cursed road for star athletes; 'The Kardashian Curse', if you will. Most have floundered professionally while trying to manage the 24/7 commitment of dating a member of the American royals. Nobody said love was easy.
Advertisement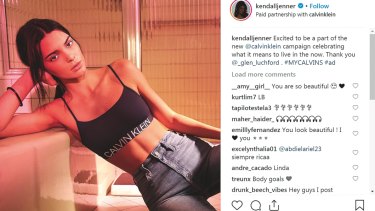 Sixers fans were naturally wary when Ben and Kendall started hanging out and going on boring dates in suburban malls like regular humans. Alas, all seems to be going swimmingly, to the point where they have been given a merged name – 'Bendall' – and Simmons stats lines haven't dipped at all, nor have the 76ers gone off a cliff.
They have been accepted, welcomed and lovingly celebrated as the 'Adopted Prince and Princess of New Jersey' (Philly sits just across the river from the Garden State). These are heady days for a kid from Newcastle.
From all reports, they are an endearingly low-key couple, or as low-key as you can be when one of you is an NBA star and the other populates more than half of the useable internet. Kendall has been a regular at Sixers games, Simmons has continued to flourish on the court. He seems like a tremendous young man, so we at Herald Sport are happy to give our blessing to this blossoming union.
Of far more concern to Sixers fans, now they have some confidence their season can progress unscathed, is what Simmons can do in his second run in the playoffs. As a rookie last year, he helped Philly to the second round, when they were beaten up by the Boston Celtics 4-1 (Boston, in turn, lost to Cleveland, who in turn were swept by Golden State in the NBA Finals).
This time, the 76ers stand to finish third in the East and with some new additions from coach Brett Brown, including former Timberwolf Jimmy Butler, have more lofty ambitions. Simmons and fellow headliner Joel Embiid will be at the heart of everything they achieve.
Philly seems to have become the second team for many of Australia's NBA fans. It's impossible not to like what Simmons is doing, plus he&Read More – Source
[contf] [contfnew]
[contfnewc] [contfnewc]