Sports
Wiasak's Tour Down Under scars heal for bid at crash redemption
Rebecca Wiasak is taking a fearless approach to her cycling reinvention, which is lucky because she'll need to muster all the courage she's got to bury the memory of a horror Tour Down Under crash.
Canberra cyclist Wiasak has been named in the UniSA-Australia team to compete at the Tour Down Under in January, giving her the glimmer of hope she needs to continue her road transformation.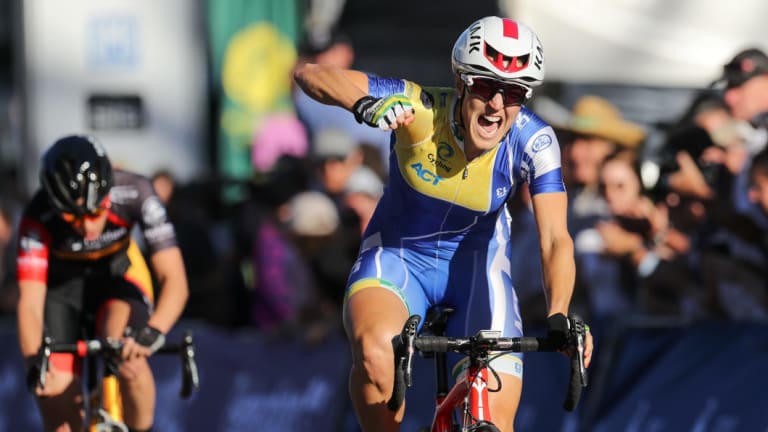 The two-time individual pursuit world champion had her track funding cut by Cycling Australia this year despite winning a silver medal at the Commonwealth Games.
But rather than quit, Wiasak has found a road cycling spark and hopes to use the Australian summer to put her name on the radar of a professional team.
Advertisement
She will compete at the national championships – where she will ride in the road race, the time trial and the criterium – and the Tour Down Under.
The other challenge is trying to erase the memory of a crash at the Tour Down Under earlier this year, which left her grazed, bruised and out of the race after the first stage.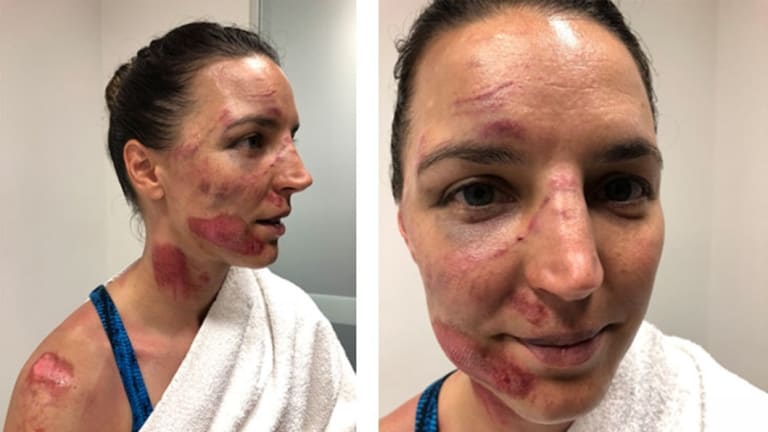 "I got about 50 kilometres into stage one and got a pretty bad concussion … so my mum will probably read about me competing again because I didn't let her know because it wasn't a great experience," Wiasak laughed.
"My fiance and my mum were in Adelaide at the time, and I don't think it's a race she really wants me doing.
"But it's nice to go back and have another chance to have a crack. [The crash] has crossed my mind. But you can't think about it … mistakes happen in a bunch and it wasn't my fault, so that made it easier to deal with.
"The big thing for me is to stay motivated. I feel like I've got unfinished business and still have the desire to be a cyclist to see what I might be able to achieve on the road now."
Wiasak is the defending criterium national champion after winning in Ballarat last year and has hopes of winning the title again, but admits it will be hard given the strength of other teams.
She will join the UniSA-Australia team for the Tour Down Under, but will likely fend for herself at the national championships.
The UniSA-Australia team is used as a Cycling Australia development pathway for riders who are not aligned with a teams entered in the Tour Down Under.
The 34-year-old will team up with Lauren Kitchen, Anya Louw, Rachel Neylan, Emily Roper and Josie Talbot and Wiasak's selections show Cycling Australia are watching her development with interest.
That will provide at least some solace after being hit with the brutal funding axe earlier this year, shattering her hopes of making it to the Tokyo Olympic Games in 2020 as part of the team pursuit.
Wiasak managed to pick herself back up and has been working with fiance Ben Hill, also a professional cyclist, as her coach.
"Having Ben has definitely made the motivation easier, he really is my motivation," Wiasak said.
"I only decided a couple of months ago to be a 'roadie' and the body composition is something I definitely have to change. My training recently has been base foundation and long road [kilometres].
"I'm trying to do road training, time trial training and [criterium] training. I've dropped going to the gym out of the program and I'm smashed.
"It's been a tough transition and my body is still adjusting to it, but I'm enjoying it as well."
Chris Dutton is the sports editor at The Canberra Times.
Most Viewed in Sport
[contf] [contfnew]
[contfnewc] [contfnewc]