Sports
NRL making plans for interstate grand final if stadiums plan torn up
Opposition Leader Michael Daley will go down in history as the person who cost Sydney the NRL grand final if he wins the state election in March.
Daley, who has been in the job for less than a month, stunned all the major football codes when he announced during the week he would stop all new stadium funding. Daley didnt consult any of the key players before dropping the bombshell. In fact, he made the announcement at Moore Park – a few steps from the office of NRL boss Todd Greenberg – and still didnt tell him.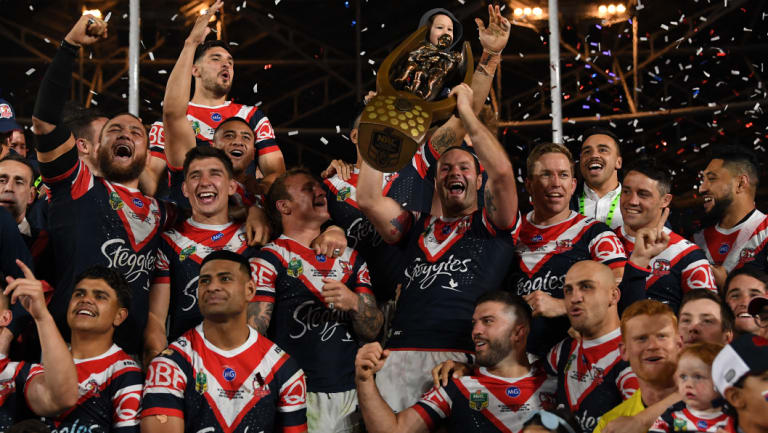 Daley appears to believe the NRL is bluffing and would not dare to take the grand final interstate. Nothing could be further from the truth.
Other states, particularly Queensland and Victoria, would pay big money to steal the NRL decider from NSW. Victoria, for example, would be able to host the AFL and NRL grand finals on consecutive weekends. The tourism benefits of that double-header would be amazing.
Advertisement
The NRL is also keen to prove it is not Sydney-centric – that is why it is taking Origin matches to Melbourne, Adelaide and Perth.
Taking grand finals to other states would further boost this campaign. It would also ensure a quick sell-out – unlike some of the recent battles the NRL has had filling ANZ Stadium on the big day.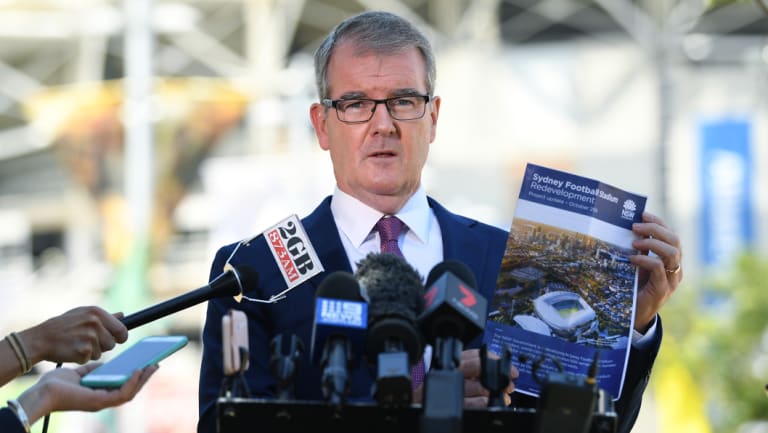 In fact, the only reason the NRL had previously agreed to keep the grand final in Sydney is the Gladys Berejiklian government had agreed to pour $1.8 billion into a decent stadiums network for the city.
Daley is gambling on gaining support after saying he will put the stadium money into schools and hospitals instead. The truth is the NSW Government is already putting $200 billion into education and health facilities over the next five years and sport is asking for just 1 per cent of that level of funding.
Greenberg usually goes out of his way to be respectful and accommodating with politicians of all persuasions, but he jumped out of the blocks this week, announced he would look elsewhere and already has his executive team working on an interstate grand final plan if his stadiums agreement with the government is torn up.
It would be the ultimate humiliation for a NSW Government to lose its premier sporting event to another state. But it just might happen.
Sonnys next big challenge may be coaching
Sonny Bill Williams says he will look at any rugby league offers that come his way. Im not sure if league is in my future at 33, he said. If there are offers, I will examine it with my family and go from there.
SBW has reached a point where being a sportsman is only a part of his life, but he says motivation to succeed has not changed from the day we first saw him take the league world by storm as a big-hitting teenager with the Bulldogs. Williams had breakfast with one of his closest allies on Friday, Roosters supremo Nick Politis.
No doubt SBWs future was mentioned. So its interesting to note that Williams is aiming to complete his level-three coaching certificate this year. Ive enjoyed the process so far, he said. And I have to think about what I will do in the future. I am positioning myself in case that becomes an option. I am enjoying doing a bit of studying and keeping my brain going in a different way.
Does that mean the 2019 World Cup is the end for SBW in rugby? Not sure, he said. The last couple of years have been tough with injury, but I still have the fire inside me. I still feel fresh.
SBW has come a long way since he walked out on the Bulldogs in 2008, and his observations on the current contract situation are interesting. Now NRL stars just tell clubs they are disgruntled and are allowed to leave, as Valentine Holmes and David Klemmer were. Gareth Widdop will get to skip out of his deal early, too.
Someone has to lead the way and take the brunt of the criticism and the heat, Williams said. Ive always said that it is a business and that rubbed people up the wrong way. I called it for what it was and I think young men of today are starting to see it at a younger age. Im all for players having power. But I am more for people staying true to themselves and what they stand for as a person.
Seibold and Bennett on nose at Redfern
South Sydney are putting on a brave face, but the disappointment in Anthony Seibold and Wayne Bennett is already eating away at their players and officials.
A story was relayed to me in the aftermath of the chaotic events of Friday – where Bennett told Broncos players he was remaining in Brisbane to see out the final year of his contract in 2019 – that one of their biggest stars blew up and said of Seibold: "We have been upfront with him – he has not been the same with us." And there is the issue that Souths face. They have a coach at their club who wanted to coach other players. Bennett also wants to coach his Brisbane players next season. The Souths playing group has a right to feel decidedly unloved.
Souths have been put in this situation by a rookie coach with a resume bolstered by one season of success who is now a million-dollar commodity. And an old coach on a mission to make Brisbane bleed for not allowing him to finish on his terms. No one can blame Seibold for looking after his family and grabbing 2 times his initial deal. The issue is that he has turned his back on his Souths football family.
There is a suspicion from within the club that he agreed to coach the Broncos as early as July. Regardless of when he did the deal, he has been poorly advised and his image tarnished. The way he lost his cool and swore at a TV camera on Friday shows he might be rich in education and have a great pedigree as a coach, but he still has a long way to go to becoming rugby league resilient.
It wont be the last time the media chase him.
Seibold did whats best for him and not his players. When Souths found out he was a lost cause, their street-smart football boss Shane Richardson got on the phone to Bennett and signed him. Touche. Seibold felt blindsided. But we are not sure why.
Souths can say they have no issue with Seibold, but they must have. They bent over backwards to help him: as a coach and in his personal life. They were building a future around him. Now they have to wait until Bennett makes the journey south. Bennett has also put himself before Souths. But Bennett said all along that he wanted to be at Brisbane.
Souths are privately miffed at him. But they are more stunned at Brisbane management.
Croft bound for Bondi?
The Roosters heard the talk during the week that Cooper Cronk was thinking about retirement so that they could fit Shaun Johnson into their roster. Any time a big name is on the market the Roosters get linked to them. But those rumours were put to bed yesterday when the Sharks confirmed they had secured Johnsons signature.
The Roosters will start looking for a halfback replacement for Cronk for 2020 and beyond in a few months. They will have Cronk money to spend – about $1million a season. There has been the odd whisper they are looking at his clone as a possible replacement.
Brodie Crofts name has been getting a mention, but those making decisions in Rooster land say its a long way from happening.
If Croft was signed, it would allow Luke Keary to be the dominant player at the club – a role he handled so well in the grand final. The club has been offered the services of Luke Brooks, but the less they have to deal with his agent, Isaac Moses, the better it is from their perspective.
Back to Johnson. He says his next deal is not about money – he wants to play for a team that can win a competition and behind a pack that creates room for him. The Sharks fit the bill nicely.
More Hayne pain
As the Sex Crimes Squad continues to gather evidence, Jarryd Haynes defence has been taking shape. But word has it Haynes long-term lawyer, Ramy Qutami, wont head up his defence. The well-respected legal man is a close mate of Wayne Beavis and if he is not heading up the case it will be a blow for Hayne. Qutami does criminal matters, but is not a criminal lawyer. He wont leave Beavis in the lurch and is sure to co-ordinate a team to defend Hayne.
For a good cause
The late Lance Thompson was one of this columns favourite characters – and now there is a fundraiser being organised for his children. The charity event is set down for February 15 at Doltone House and the likes of Paul Gallen and Mark Bosnich will head up a raft of sports stars who will attend.
Danny Weidler is a sport columnist for The Sydney Morning Herald.
Most Viewed in Sport
[contf] [contfnew]
[contfnewc] [contfnewc]