Middle East
Pompeo defends US involvement in Yemen ahead of critical Senate vote
Saudi-led war in Yemen has caused a humanitarian crisis and widespread malnutrition (AFP/File photo)
Mike Pompeo has defended the United States' involvement in the Saudi-led coalition's war in Yemen, ahead of an expected vote in the US Senate later Wednesday that will demonstrate whether American politicians have broken from President Donald Trump's unwavering support for Riyadh.
In prepared comments on Wednesday, the US secretary of state said the war in Yemen would only worsen without the US's support for Saudi Arabia.
"The suffering in Yemen grieves me, but if the United States of America was not involved in Yemen, it would be a hell of a lot worse," said Pompeo, as reported by AFP news agency.
"Abandoning Yemen would do immense damage to US national security interests and those of our Middle Eastern allies and partners."
His comments come just hours before an expected vote in the US Senate on ending Washington's support for the Saudi-led coalition in Yemen.
READ MORE ►
Speaking in the Senate Wednesday morning, US Senator Bernie Sanders, one of the resolution's co-sponsors, said lawmakers should send a message to the Saudi government "that [it] will not continue to support a catastrophic war led by a despotic regime".
"The message that the United States Senate should be sending to the Saudi government and to the whole world is that we will not continue to support a catastrophic war led by a despotic regime that has a dangerous destructive and irresponsible military policy," Sanders said.
"No more. Enough death, enough killing, enough destruction," he said.
The Saudi-led coalition, which includes the United Arab Emirates, launched its military offensive in Yemen in 2015 to root out Houthi rebels, who had taken over the countrys capital, Sanaa, and ousted Yemens Saudi-backed president, Abd Rabbuh Mansour Hadi.
The ongoing war has led to a dire humanitarian crisis in Yemen, where millions of residents are at risk of famine.
If passed, the proposed US Senate resolution would require an end to all US involvement in the war that has not been authorised by Congress within 30 days.
Vote comes amid pressure over Khashoggi case
While previous attempts to end Washington's support for Saudi Arabia's role in the war have failed, supporters of the resolution hope that heightened pressure on Saudi Arabia in recent weeks over the murder of Saudi journalist Jamal Khashoggi will get it passed this time.
Indeed, the Senate vote comes amid ongoing pressure on the Trump administration to reevaluate Washington's relationship with Riyadh over the murder of Khashoggi, who was killed inside the Saudi consulate in Istanbul in early October.
While Trump has vowed to stand by Saudi Arabia in the aftermath of the murder of Khashoggi, a Saudi government critic and columnist for the Washington Post and Middle East Eye, US politicians have called on the president to hold Saudi leaders responsible.
The message that the United States Senate should be sending to the Saudi government and to the whole world is that we will not continue to support a catastrophic war led by a despotic regime

– US Senator Bernie Sanders
The Khashoggi case has also highlighted a growing rift between the president and the US intelligence community, after the CIA concluded that Saudi Crown Prince Mohammed bin Salman ordered the journalist's murder.
The president has sought to cast doubt on the CIA's findings, however, saying the evidence isn't conclusive. Saudi officials have repeatedly said the crown prince, known as MBS, and Saudi King Salman had no knowledge of the plan to kill Khashoggi and the crime's subsequent cover-up.
On Wednesday morning, Pompeo and US Defense Secretary Jim Mattis briefed US senators on the war in Yemen, as well as the Khashoggi case.
"There is no direct reporting connecting the crown prince to the order to murder Jamal Khashoggi," Pompeo told reporters, echoing the US president.
The Guardian newspaper reported on Tuesday that the White House had blocked CIA Director Gina Haspel from speaking to US lawmakers in that same briefing, however.
That decision was made despite the fact that Haspel was sent to Istanbul last month to be briefed on the Turkish investigation into Khashoggi's murder and reports that she has listened to an audio recording of his killing.
After the briefing with Pompeo and Mattis on Wednesday, US Senator Bob Menendez, the top Democrat on the Senate Foreign Relations Committee, said he "heard nothing convincing as to why we should not proceed" with the Senate resolution.
"Its time to send Saudi Arabia a message," he said, as reported by CNN.
Menendez also told reporters that it was "outrageous" and a "cover-up" that Haspel wasnt included in the briefing. "[It] tells me volumes about what's really going on here," he said, as reported by CBS News.
'Congressional action is imperative'
The Senate resolution on Yemen failed to pass in a 55-44 vote in March.
Chris Murphy, a Democratic senator who co-sponsored the resolution, urged his colleagues on Wednesday "to end our role in this humanitarian catastrophe".
Our last vote on Yemen was in March. Since then:
– 36,000+ Yemeni children have died of starvation & disease
– Saudis bombed a school bus, killing 40 kids
– UN classified Saudi actions in Yemen as war crimes

I'm urging my colleagues to end our role in this humanitarian nightmare

— Chris Murphy (@ChrisMurphyCT) November 28, 2018
On Tuesday, Vox reported that more than 50 experts, including former US ambassadors to Yemen Barbara Bodine and Stephen Seche, had also urged Senate majority leader Mitch McConnell and Democratic minority leader Chuck Schumer to support the resolution.
A decision to end US midair refuelling for Saudi coalition warplanes, announced earlier this month, "has not proved sufficient in compelling the coalition to end hostilities", they said in a letter.
"The Presidents November 20th declaration absolving Saudi leadership of its conduct in Yemen and the killing of journalist Jamal Khashoggi indicates that the Trump Administration will not use its leverage to rapidly bring the conflict to an end…. Immediate Congressional action is therefore imperative."
[contf]
[contfnew]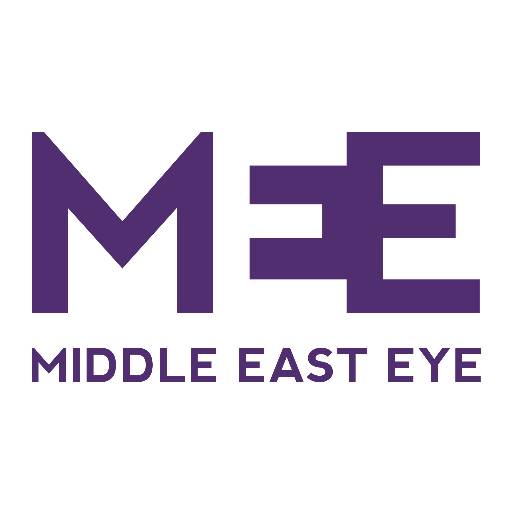 [contfnewc]
[contfnewc]