Middle East
Libya's Tuareg find a new home in coastal Amazigh enclave
Unlike elsewhere in the country, street cleaners in Zuwara are Libyans and not sub-Saharan Africans or Bangladeshis (MEE/Karlos Zurutuza)
ZUWARA, Libya – Its not easy to sweep the streets of a city in constant struggle with the beach. When it rains, its mission impossible – how could one possibly deal with that compact mixture of sand, dust and garbage? These are some of the questions Mohammed Ayssa has been asking himself for the past three years ago.
It was then that this 33-year-old Tuareg left his home in Ubari, a town in Libyas remote southwest, and settled down in Zuwara with his wife and their two children. Zuwara, a coastal city on the Tunisian border, has given Ayssa a chance to start from scratch. For the time being, he survives sweeping the streets and occasionally working in construction.
"It is not easy here, but in the south it is simply impossible. There is nothing there for anyone," Ayssa explains from his home in Zuwaras derelict old quarter. The 200 Libyan dinars ($143) rent is a lot of money for the Ayssas, as well as for the vast majority of their neighbours in this cluster of unnamed streets.
For the last three years, dozens of Tuareg families from the inhospitable Fezzan region have been flocking to Zuwara in waves. If the instability caused by the three governments vying for power in the country have made things difficult on the coast, the remote south of the country has become a real black hole, where mere survival is a real challenge.
Losing everything
The Ayssas arrived in Zuwara after the conflict that broke out in 2014 between the Tuaregs and the Tebus – a sub-Saharan people living between the borders of Libya, Chad and Niger – in Ubari. The dispute had its roots in both identity and economics, but the intervention of Libyas rival governments and the international powers backing them turned the conflict into a proxy war that would last until early 2016.
"I never got to understand neither how everything started nor how it ended; I just know we lost everything, from our house to the small shop we had in the city," recalls Zeynab, Mohammed Ayssas wife.

Since Mohammed and Zeynab Ayssa moved to Zuwara three years ago with their children, they have struggled to make ends meet (MEE/Karlos Zurutuza)
The Ayssas reasons for settling in Zuwara were the same as many of their neighbours in the district.
"People in Zuwara are Amazigh and us Tuaregs feel very close to them," Zeynab explains. "Besides, security here is much better than anywhere else in Libya."
While both Tuaregs and Amazigh are indigenous inhabitants of North Africa and speak similar languages, the Amazigh population extends from Moroccos Atlantic coast to the west bank of the Nile in Egypt, while the Tuareg tribes typically live far from the coast in the interior of the Sahara desert.
Although the North African indigenous population – also known as Berbers – in Libya concentrates in the Nafusa mountains, 100km south from Zuwara, the chances of finding a job for these displaced families are greater on the coast, where over 90 percent of Libyans live. Being the only Amazigh enclave on the Libyan littoral has turned Zuwara into a favourite destination for the displaced Tuaregs.
This is probably the only location in the country where Libyans, not sub-Saharan Africans or Bangladeshis, sweep the streets and participate in construction work.
Officially we dont exist
At 28, Hassan Mohamed combines sporadic jobs to survive with his work in the Tuareg Committee, a recently set up umbrella organisation for this displaced community.
Mohamed speaks of 120 registered families, but he insists there are many more. As if hunger and misery were not enough, administrative obstacles also add to the drama.
"One of the main problems we face is that many of us do not have a passport or the ID most Libyans have since 2011. Officially we dont exist, and that is obviously a big hurdle when it comes to receiving medical attention or sending children to school," explains Mohamed from the tiny apartment he shares with Aysha, his mother.
The 50-year-old woman suffers from both diabetes and stomach problems. She says shed need to receive treatment abroad, but thats not an option without papers.
"Here at least there is medicine, but in the south people are still dying from simple scorpion bites," the Tuareg woman says. In August, 4,000 doses of scorpion anti-venom funded by the Italian government were delivered by the World Health Organisation to cope with an issue that kills dozens in Libya every year.
Carrying a camera in the middle of the street meant losing it and, eventually, getting beaten up. Threats against us were common currency

– Ahmed Saleh, Tuareg journalist
At the headquarters of Zuwara's emergency committee, Sadiq Jiash, its president, says he does not know where to start when it comes to listing the ongoing crises in the city.
"There is the collapse of infrastructures, from sewage and roads to serious environmental problems due to an abandoned petrochemical plant and an Italian-run refinery nearby that does not comply with safety protocols.
"On the other hand, the money that comes from oil smuggling has triggered prices and of course, inflation, turning Zuwara into Libyas most expensive city. Then theres the wave of migrants as well as the internally displaced people such as the Tuaregs," says Jiash, while stressing that all this "only adds to the already long list of problems faced by each and every Libyan city".
The official explains that families are given blankets, food and other basic products on arrival. The IOM (International Organisation for Migration) is also joining in, but Jiash says a lot more could be done.
"Any kind of aid from the outside is centralised from Tripoli, so money, materials, vehicles or anything else we may need for this or any other emergency hardly ever arrives here," says the official. The flux of displaced families, however, is constant.
No way home
As of August, the IOM estimated the number of internally displaced people (IDP) in Libya to stand at 193,581, with Sebha – the Fezzan regions main city – ranking second on the list of cities from which the most residents have been displaced, after Benghazi.
Last spring, heavy clashes broke out between the Tebu and members of the Awlad Suleiman tribe in Sebha, in an incident that was referred to locally as the "Third Awlad Suleiman-Tebu War".
Efforts to end the fighting only made things worse when mediators from eastern Libya were accused of trying to bring the Sixth Force – Awlad Suleimans militia – and the Sebha area under the control of Khalifa Haftar, Libyas eastern government leader and head of the Libyan National Army.
The growing unrest led to yet another tide of refugees bound north. Ahmed Saleh, a 27-year old journalist, was among them.
"It was impossible to be a journalist in Sebha. Carrying a camera in the middle of the street meant losing it and, eventually, getting beaten up. Threats against us were common currency," remembers Saleh, who shifted to journalism after getting a diploma in cinema production at the University of Niamey in Niger.
Although he headed directly for Zuwara like others, he says he was not ruling out trying to reach Europe if he didnt find a job in the city.

Like many internally displaced Touaregs in Libya, Aysha is undocumented (MEE/Karlos Zurutuza)
Unlike many Tuaregs who dont speak Arabic, Salehs command of the language as well as foreign languages landed him a job as the communication manager of Libo, a political party based in Zuwara that advocated for secularism, gender equality and minority rights.
Saleh is among the very few Tuareg in the coastal town who managed to skip both the cleaning and construction sectors. But like most other southerners in Zuwara, he doesnt dream of going back home anytime soon.
According to Adam Rami Kerki, the head on the National Tebu Assembly – the Tebu peoples main organisation in Libya – the disputes between the Tebus and the Tuaregs might be over, but the security situation in Sebha remains far from settled.
"Although its quiet now in Sebha, the situation is very volatile because tensions with the Awlad Suleiman tribe remain high," the Tebu leader explained over the phone from Benghazi, where he is based today. He added that no leader "other than those involved in criminal activities" can spend the night in the restive city without being kidnapped or killed.
The humble adobe homes of Zuwara may be hundreds of miles away from the displaced Tuaregs former lives, but their grief remains with them.
'Ive never heard of anyone, before or after [Gaddafi], who went south and did anything for us'

– Aysha Mohamed, Tuareg displaced in Zuwara
Zahara, 63, has already given up on going back to her native Ubari, but what she laments most is not being able to meet her relatives neither there nor here.
"The roads are often blocked by militias and flights are rare and expensive," says Zahara, covering her mouth as she speaks.
In a nearby house, Aysha says it's been three years since she arrived with her husband and two children in Zuwara.
"Since 2011 everything has changed a lot: today there is no security, no money… I dont understand all this mess," says this woman in her native Tuareg, the only language she speaks. Although she cannot read or write, Aysha says shes familiar with what she calls "the old alphabet", a collection of symbols her people have been drawing in the sand since time immemorial.
Asked if she missed Muammar Gaddafis era, the Tuareg woman was blunt: "I never saw Gaddafi there. Ive never heard of anyone, before or after him, who went south and did anything for us."
[contf]
[contfnew]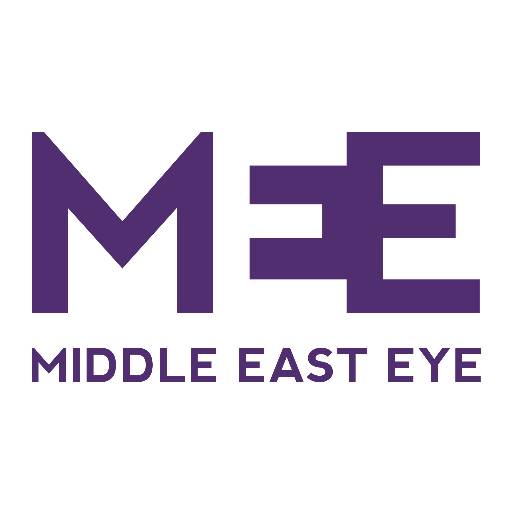 [contfnewc]
[contfnewc]