Middle East
In the wake of Raed Fares' murder, Syrian town mourns a visionary leader
Activists mourn the loss of Fares and Jneed in Kafranbel, in Syria's Idlib province (Harun al-Aswad/MEE)
KAFRANBEL, Syria – As a bleak mist hung low above Kafranbel on Saturday, the weather seemed to match the mood in the small Syrian town.
Located in the northwestern province of Idlib, the last remaining region of Syria not in government hands, Kafranbel is in mourning for two of its most outspoken and active residents: civil society activist and broadcaster Raed Fares, 46, and fellow activist Hamoud Jneed, 38.
Residents have borne seemingly endless waves of violence from forces both supporting and opposing the regime of President Bashar al-Assad since the war began almost eight years ago.
But the assassinations of Fares, a giant of Kafranbels civil society, and Jneed, one of his close associates, on Friday have hit the town hard.
Their deaths have left many wondering about the future of Kafranbel and its legacy of activism, as the dreams of the early days of protest now seem like a distant memory.
A revolutionary spirit
Fares was studying medicine when anti-Assad protests first broke out in Syria in March 2011.
Very early on, Kafranbel emerged as one of the first places to revolt against Assad, with Fares acting as one of the leaders of the protest movement, organising peaceful demonstrations and helping create the Union of Revolutionary Bureaus (URB) in Kafranbel.
Fares established a small office to monitor deaths due to the conflict and provide relief to survivors. He then set up another project to help provide water to residents of Kafranbel and its surrounding areas.
In 2012, he established the first radio station in Syria to broadcast from opposition-held areas, Radio Fresh.
READ MORE ►
In addition to Radio Fresh, he went on to form many organisations as part of the URB.
They included the website Fresh Online, a roving medical clinic office serving residents in and around Kafranbel, an office assisting with the educations of children aged 5 to 15, an office for women's professional empowerment, and another organisation documenting the cases of Syrians detained by both pro- and anti-government forces.
One of URBs most notable achievements was helping broker a prisoner exchange deal between Assad's forces and opposition factions in the Hama area in 2017, which secured the release of 55 women prisoners who had been held by Damascus security forces in 2017.
Right before his death, Fares was in the process of opening a new television channel, Fresh TV, with the goal of filming a comedy series satirising the grim reality for Syrians living under war.
Jneed, meanwhile, had stood by Faress side since the beginning of the protests in 2011, assisting him in all his work. A peaceful activist, Jneed had been writing anti-government slogans on the walls on Kafranbel since the protests first began, in spite of the many risks.

Fares helped create the Union of Revolutionary Bureaus in Kafranbel (Harun al-Aswad/MEE)
The legacy in Kafranbel
For all the work Fares, Jneed and their colleagues did in Kafranbel, the activists also succeeded in providing a face for Syrian citizens and their demands for peace and justice – even as the international discourse around the war shifted to focus more on the fight between Islamist movements and government forces.
In 2013, Fares and other Kafranbel residents published a photograph of themselves holding a banner in English expressing their solidarity with the victims of the Boston Marathon bombing. Residents of the US city responded with their own banner in support of the Syrian people.
Syrians in Kafranbel stand in solidarity with victims of #BostonMarathon bombings. #Syria #Kafranbel #Boston pic.twitter.com/nOZ2dwbk8k

— BeyondViolence (@Beyond_Violence) April 19, 2013
Whether it was responding to the Black Lives Matter movement or the death of US actor Robin Williams, Kafranbel's residents often used news events abroad to draw attention to their plight, with the towns banners becoming an unfiltered medium through which they could communicate their own frustrations and demands.
يسقط النظام و المعارضة … تسقط الأمة العربية و الاسلامية … يسقط مجلس الأمن … يسقط العالم … يسقط كل شيء. pic.twitter.com/x4TUJQMiH0

— Mostafa Atef (@MostafaAtef_96) December 15, 2016
Translation: Down with the regime and the opposition… Down with the Arab and Muslim world… Down with the UN Security Council… Down with the world… Down with everything.
As a result, Faress relationships with people abroad grew, as he visited the United States in 2014, meeting with US officials and obtaining US State Department funding for his many projects in the Idlib region.
Fares embraced many revolutionary Syrian activists, such as Hadi al-Abdallah, a journalist who received the Reporters Without Borders award in 2016. Abdallah helped teach many media professionals in the URB training centre for journalists.
"I do not know how to describe Raed," Abdallah told MEE. "He was more than a friend or a brother to me, I looked up to him as an example to follow."
Abdallah reminisced about the years he spent with Fares, Jneed and fellow journalist Khaled al-Issa — working, eating, traveling and living together.
Today, Abdallah is the only survivor of that group of friends.
We have lost them
Despite an official lull in fighting between pro-Assad forces and militias in Idlib province since September, when a shaky deal to delay an anticipated wide-scale offensive by the government to reconquer the region was reached, Idlib's residents are still suffering, picked off one by one by ongoing deadly attacks.
"I do not know why all this happens! When will the of blood and loss of loved ones stop?" asked resident Ali Dandoush, his voice filled with sadness.
Shortly after 11am local time on Friday, as most of the residents of Kafranbel attended Friday prayers in the town's mosques, a series of gunshots rang out.
It was only after the sermons were over that the people of Kafranbel, stunned, found out that Fares and Jneed had been assassinated.
'He was more than a friend or a brother to me, I looked up to him as an example to follow'

– Hadi al-Abdallah, journalist and friend of Raed Fares and Hamoud Jneed
Dandoush was with them during their final moments.
The three men were leaving the offices of Radio Fresh, where Fares served as director and Dandoush was a photographer, and heading by car to the home of one of Faress relatives.
"When we left the radio building, we saw a van approaching us, but we did not pay it any attention," Dandoush told Middle East Eye. "When we arrived to Raeds cousins house, we saw that same van stopped only two metres to our left.
"They shot us directly… The three killers got out of their car and they shot at us again," he said. "Raed and Hamoud were wounded. I survived by a miracle. I think the killers thought I was dead, so this is why I am alive now."
Jneed died on the spot, while Fares succumbed to his wounds in the hospital.
While Dandoush said the gunmen did not have their faces covered, he did not recognise them.
Mohammed al-Fares, one of Faress sons, only found out about his fathers death on social media. He was out of town and immediately rushed back to Kafranbel.
"I could not believe it. I went to the city and my mom told me he was dead, that they had shot my father in the heart and that another bullet had hit him in his left thigh. Hamoud was hit by two shots, the first in his shoulder and the second in his side," the 19-year-old told MEE.
"We have lost them."
Jneed leaves behind five children, while Fares was a father of three.
Ever-present risk of death
Fares, Jneed and the activists of Kafranbel knew the risks were high to carry out their work, as they garnered opponents both among government supporters and the opposition.
In the Idlib governorate, indiscriminate killings by anonymous gunmen are an almost daily occurrence.
Turki al-Sweid, an administrator at Radio Fresh, told MEE that staff did not think twice when they first heard the shots that killed Fares and Jneed, only 500 metres from the office.
"We thought it was a routine shooting, which happens almost daily in the city," Sweid told MEE.
With their regular documentation of shellings, raids and arrests carried out by the Syrian government, as well as the actions of anti-Assad armed groups after they took control of Kafranbel, Fares and his colleagues had repeatedly found themselves in dire straits.
Both Fares and Jneed had been detained by an opposition faction in northern Syria for five days in 2014 for their work.
Fares was arrested at least one other time, and survived an assassination attempt in 2014.
'I do not know why all this happens! When will the of blood and loss of loved ones stop?'

– Ali Dandoush, Idlib resident
In late 2016, Abdallah himself and fellow journalist Khaled al-Issa – another close associate of Fares and Jneed – were also the victims of an assassination attempt in eastern Aleppo. Abdallah was seriously wounded, while Issa died in the hospital.
In its few years of operations, Radio Fresh saw its production stopped several times – its office was closed, staff members were detained, and equipment was confiscated by anti-government militias.
Fares was only able to reopen the radio station after reaching an agreement with Islamist factions in Idlib promising not to broadcast songs and to segregate its employees by gender.
The high number of groups and individuals opposed to Fares and the URBs work has left residents of Kafranbel guessing as to who might have ordered the murders.
While Fares and Jneeds legacy will endure after their deaths, their absence is already being felt among their colleagues, friends and supporters — and for some, they now represent the slow annihilation of the dreams of the Arab Spring.
"They are all gone today," said Abdallah, the journalist. "I used to try to cultivate hope in the hearts of the people around me, but that hope has died.
"There is no meaning to life, and if there is anything good to do, it is to search for and identify the killers and hold them accountable."
[contf]
[contfnew]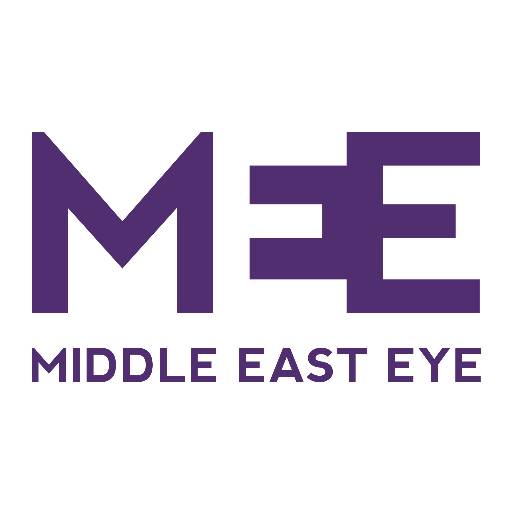 [contfnewc]
[contfnewc]